Flush-fitting wine cabinets
Enhancing living areas from the kitchen to the living room, a sense of elegance.
Able to be flush fitted, enclosed or built-in, wine cabinets can meet any layout and space constraint requirements, in perfect harmony with your interior.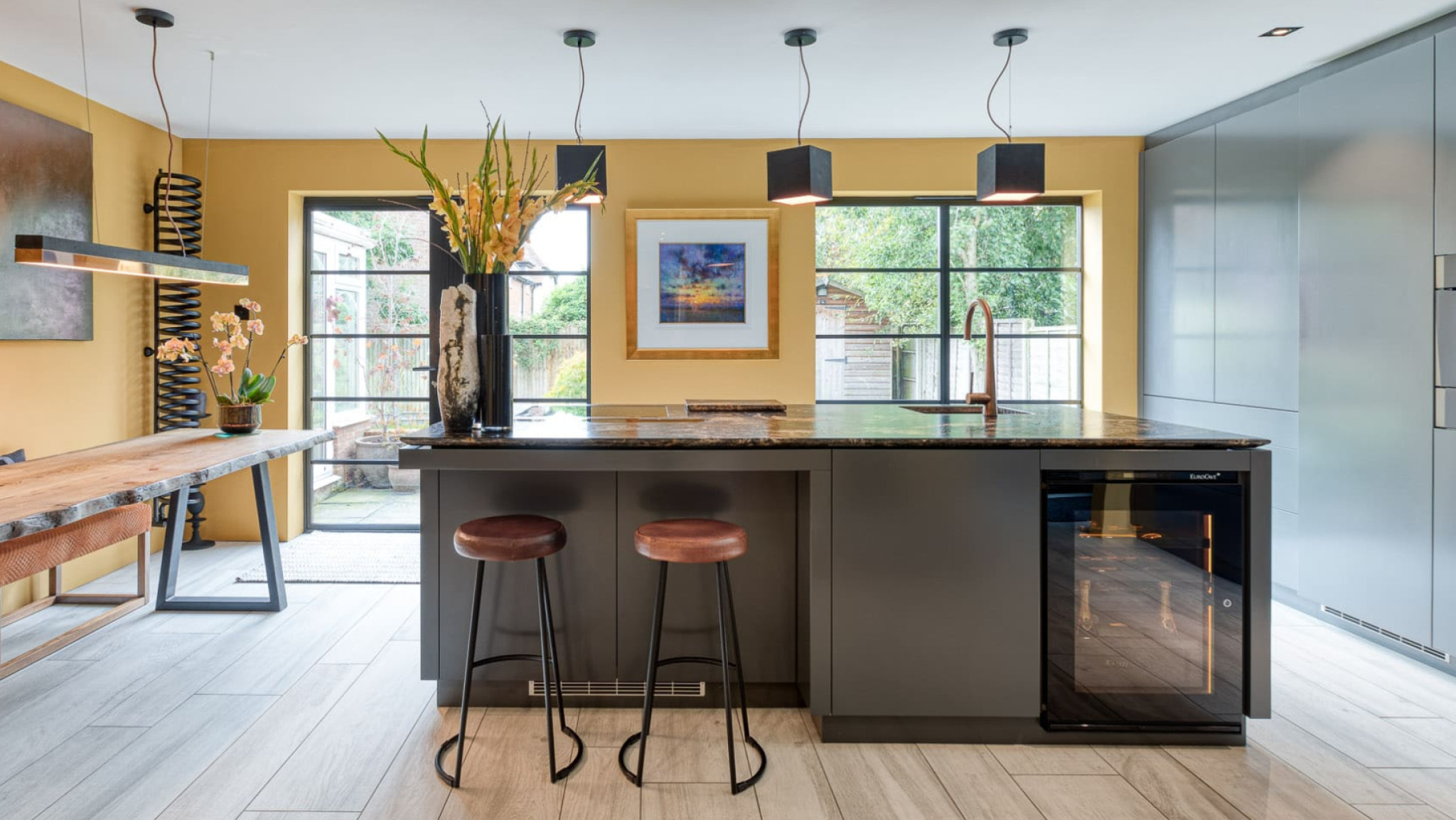 Kitchen.
Our flush-fitting wine cabinets have standard dimensions allowing them to be fitted in your kitchen. They can be built-in under a work top or in a column next to a refrigerator. They save space, but it is really in terms of aesthetics that they are appealing, since they can be displayed or be completely concealed behind a door that matches the other elements in the kitchen, for a minimalist design.
In this way, they enhance the aesthetics of the kitchen in an understated way in order to make it an area completely dedicated to conviviality.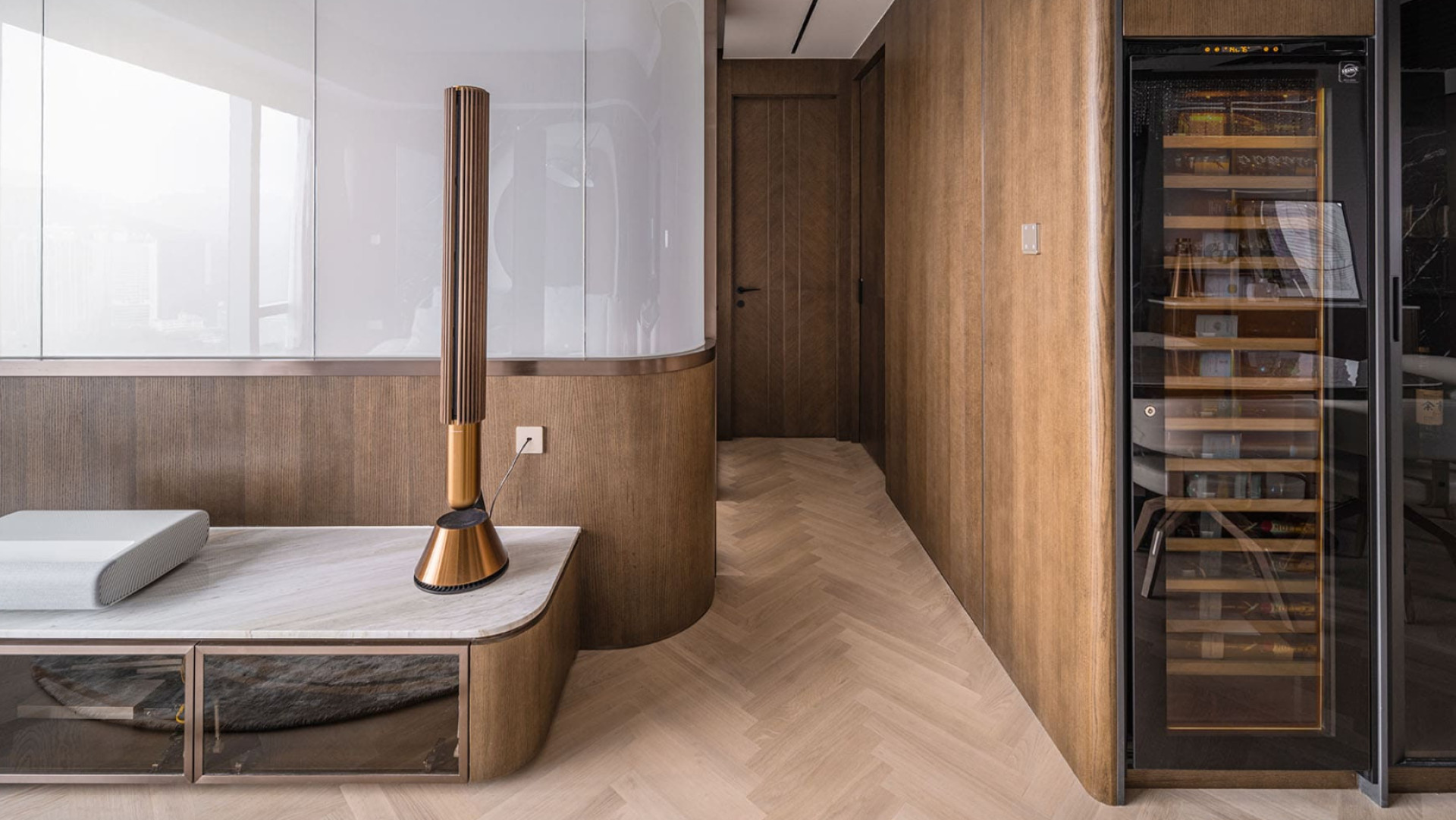 Living room.
Flush-fitting wine cabinets are equally at home in your living room. A location that makes perfect sense if you like wine.
Our reversible doors allow you to install your cabinet wherever you want and also install several cabinets side by side for a spectacular effect.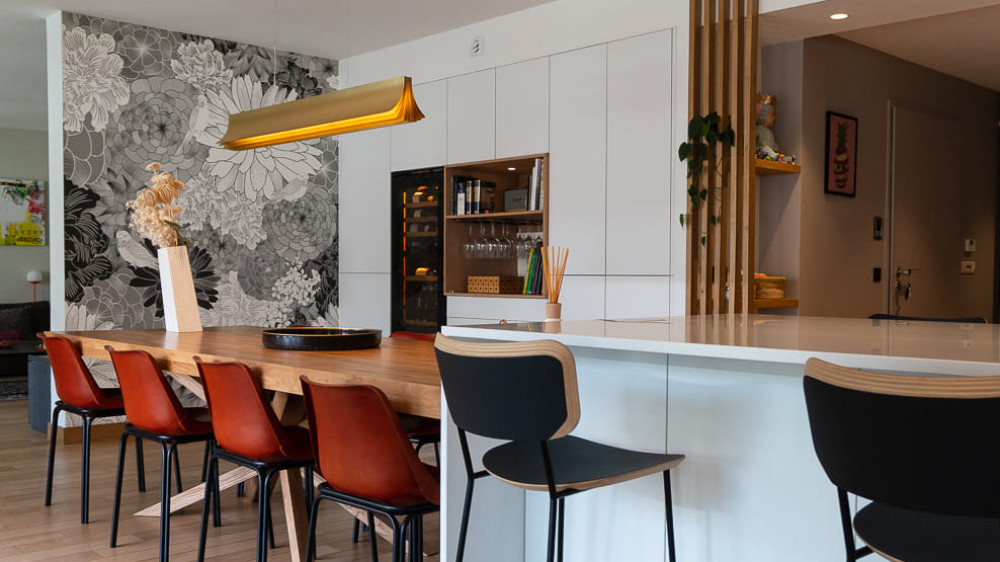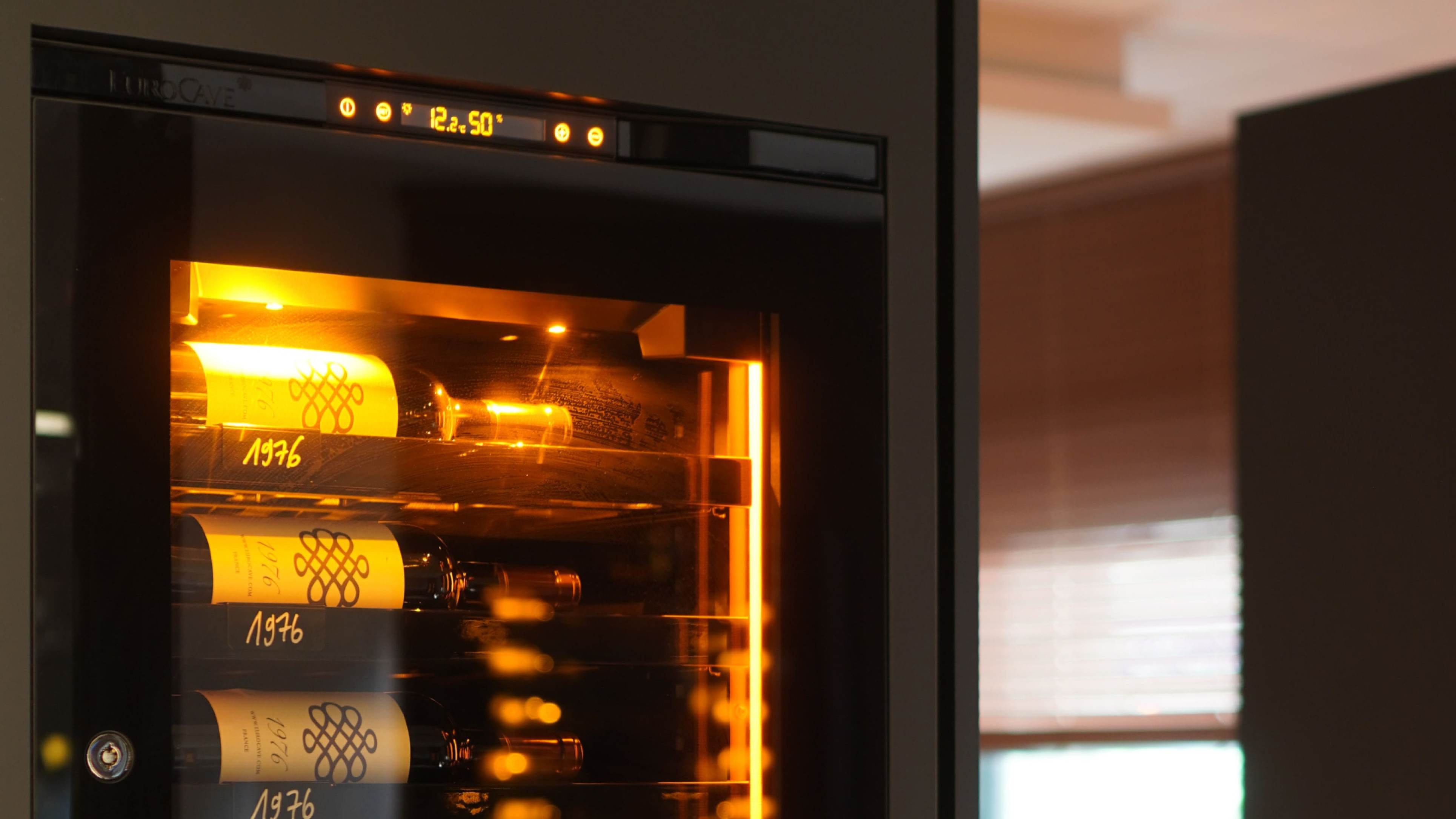 The signature detail.
Elegant transparency and amber lighting for beautifully displayed bottles.
A large choice of shelves and finishes allows you to create a beautiful setting for your collection.
Our flush-fitting cabinets.
Our ""free-standing"" cabinets can also be flush fitted but there are certain rules that need to be followed, notably in terms of air circulation and electrical installation. We recommend that you contact your store and our wine experts for further details.
Prolong the experience
Discover the profiles of creative and influential personalities explaining their relationship with wine, the secrets of sommeliers or legendary establishments.
When you subscribe to the magazine, your email address is only used to send you our content newsletter. You can unsubscribe at any time by clicking the unsubscribe link included in each newsletter. To find out more about management of your data and your rights, click here .