A wine cabinet dedicated to displaying and serving champagne.
Champagne, the ultimate drink of seduction, must be stored at the correct temperature before serving and above all, it must be stored in a cabinet which will display it beautifully. Discover how EuroCave creates new moments of celebration around an iconic drink.
Usage
1-temperature
Display
Tasting
Maturing

Production
Origine France Garantie Label
Bold champagne presentation.
Sparkling symbol of the French way of life, the champagne cabinet is exclusively dedicated to fine bubbles.
EuroCave thought big. Nowhere else will you find such an effective cabinet in terms of display.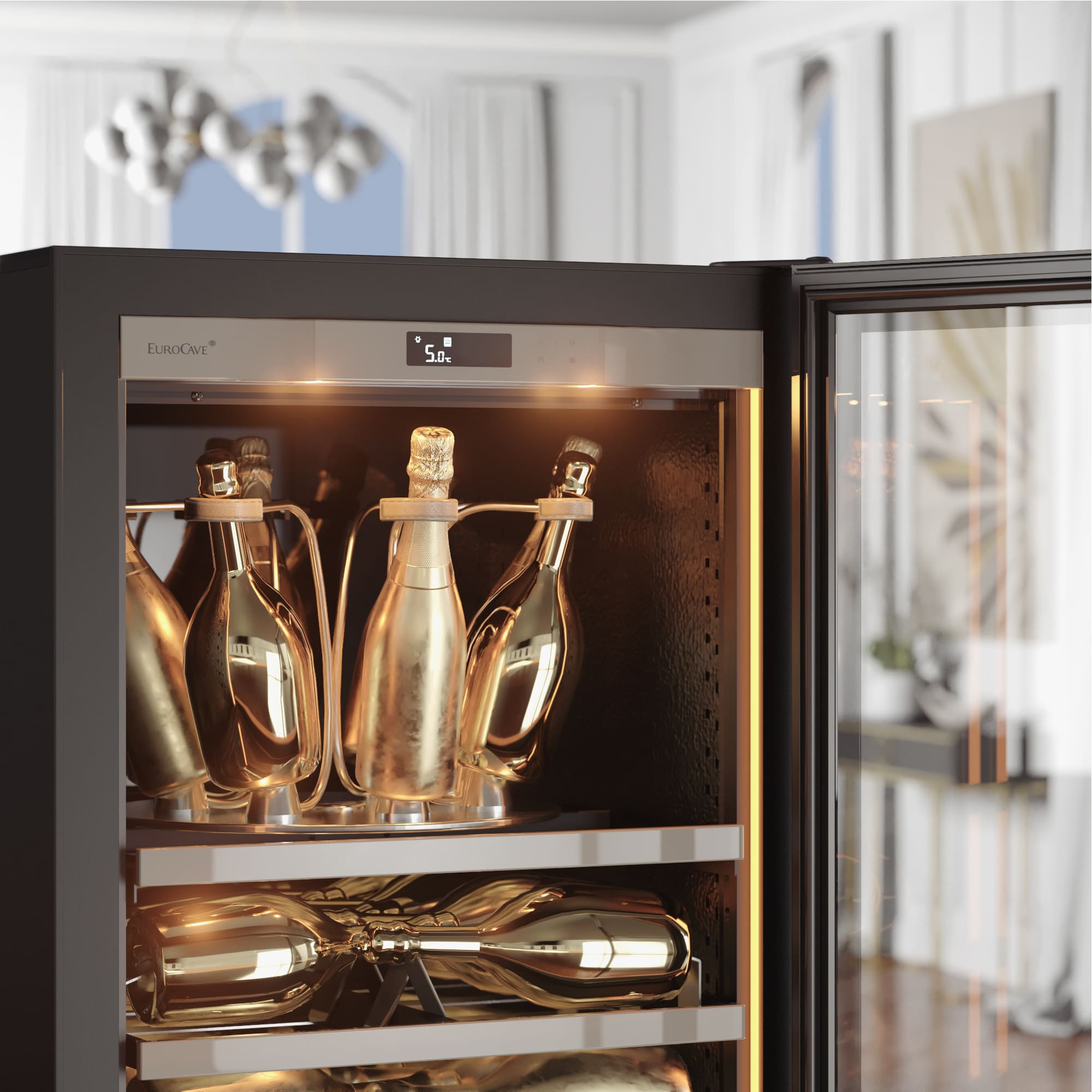 An elegant new way of serving champagne
Our champagne cabinet will turn your head.
Based on the principle of the ice bucket, this cabinet offers a unique and amazing shelf.
This shelf comprises a turntable on top of which elegant bottle supports in chrome-plated steel hold up to 8 bottles (75cl) or 5 magnums.
Unlike a champagne bucket, the shelf guarantees the precise temperature of the bottle, a real asset for tasting.
A state of mind
A new way of experiencing champagne.
Designed to store all shapes of champagne bottles* thanks to its specially designed slidding shelves, this cabinet is a bold homage to the originality of champagne houses and their heritage.
* concave bottom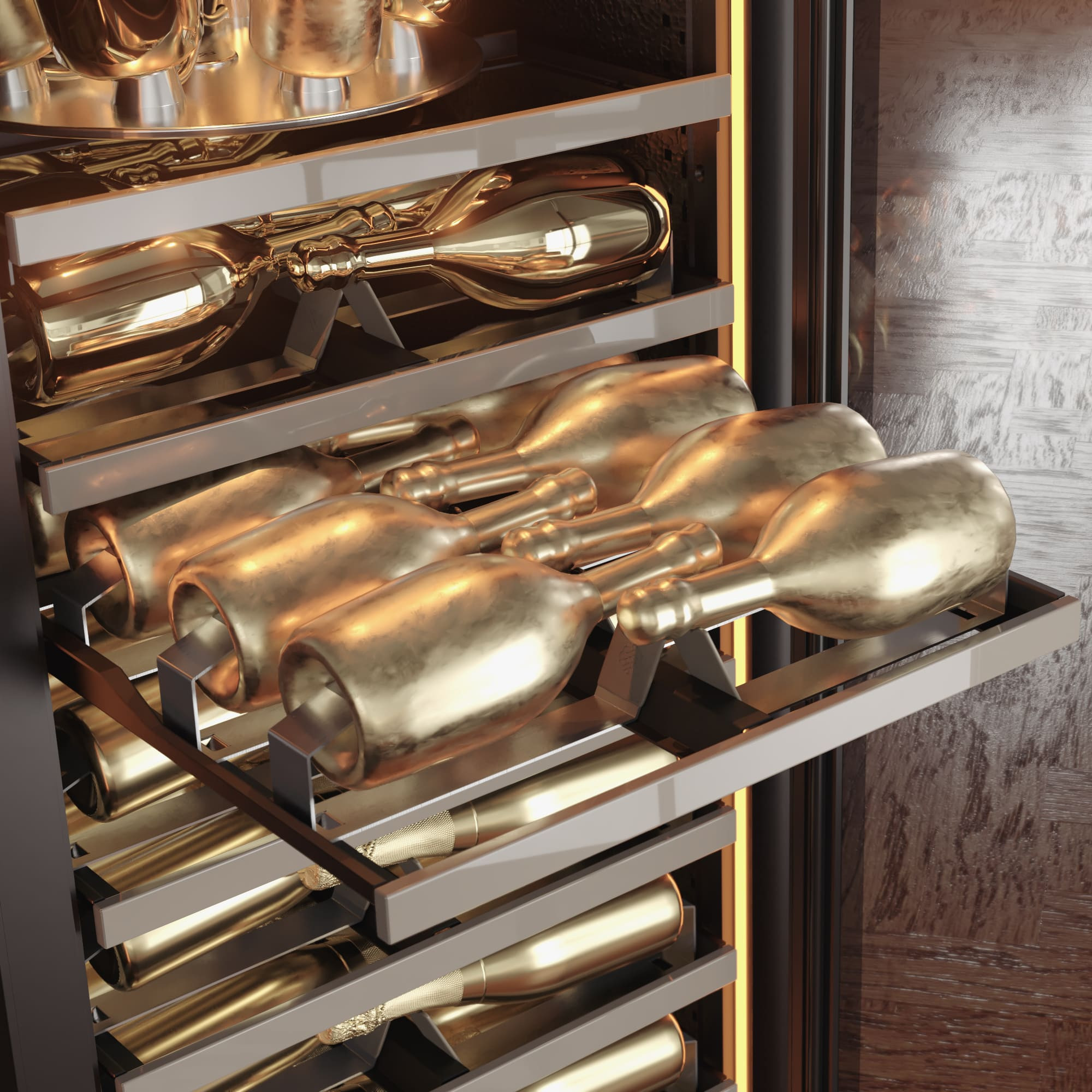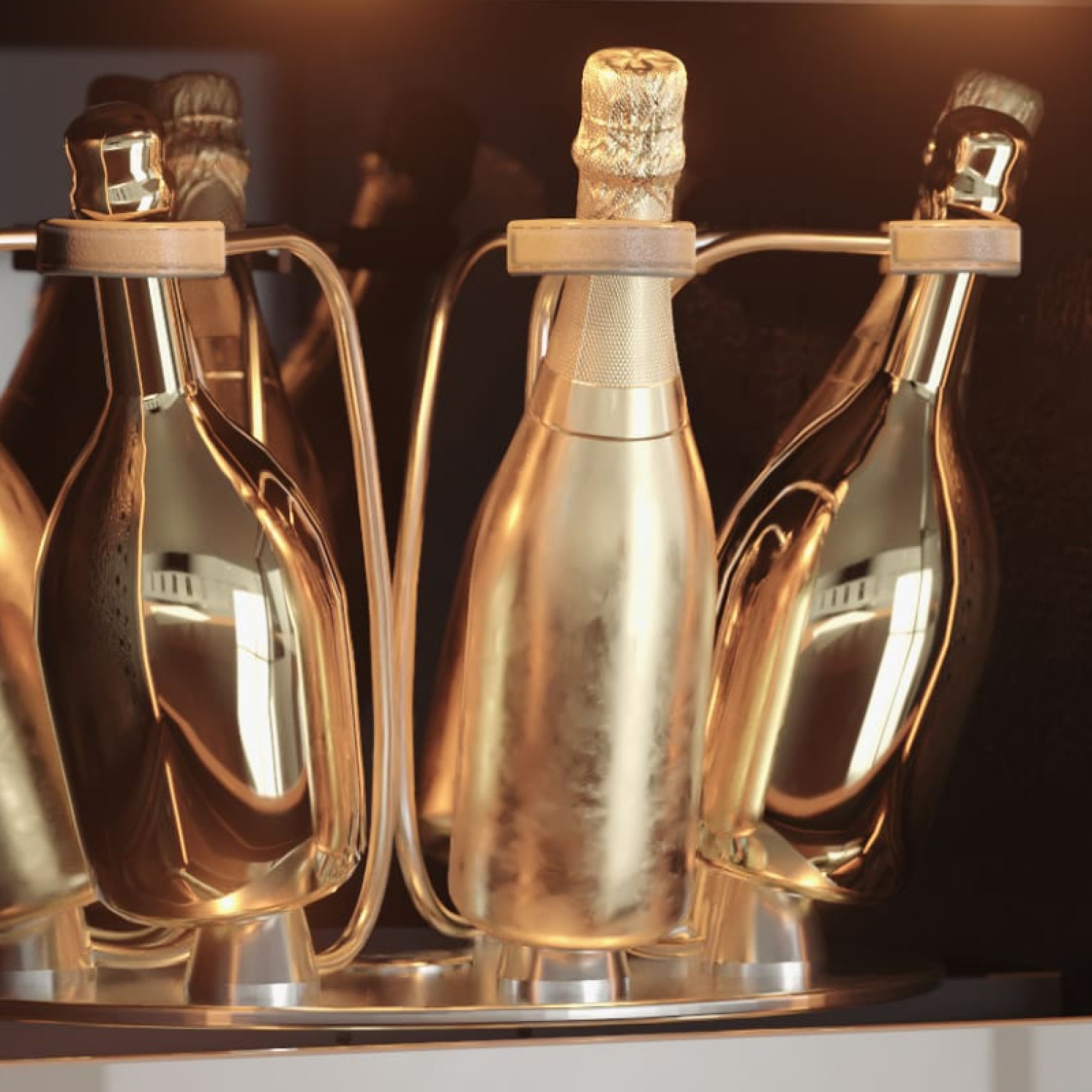 A beautiful finish
Quite simply sublime.
The final detail, custom-made iridescent leather cladding.
The leather subtly covers the areas of the slidding shelves and "ice bucket" shelf the bottles rest on.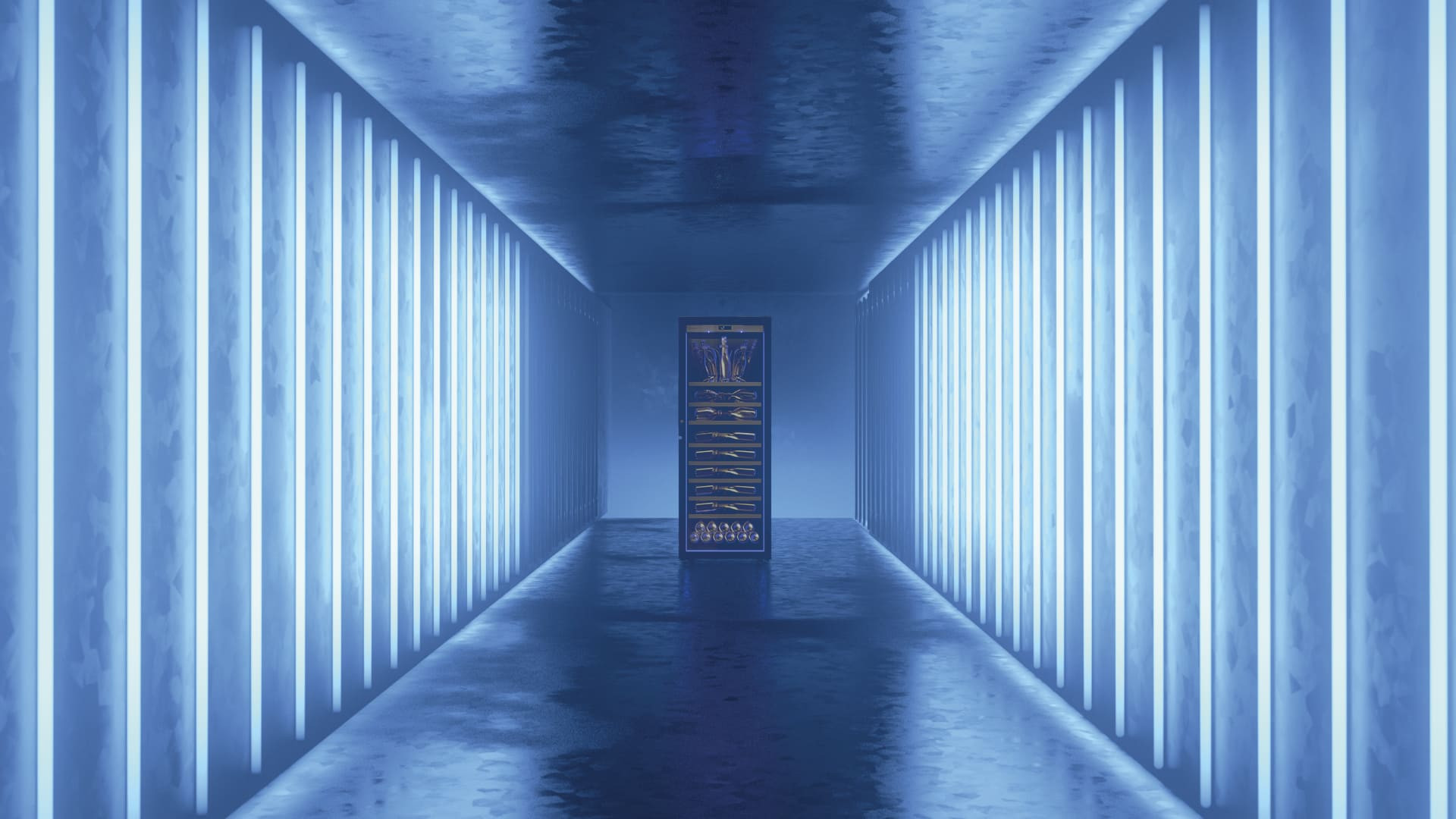 With amber, blue or red lighting, the cabinet illuminates the room in which it is installed and fits in perfectly with any decor.
An invitation to drinking and conviviality with a touch of extravagence.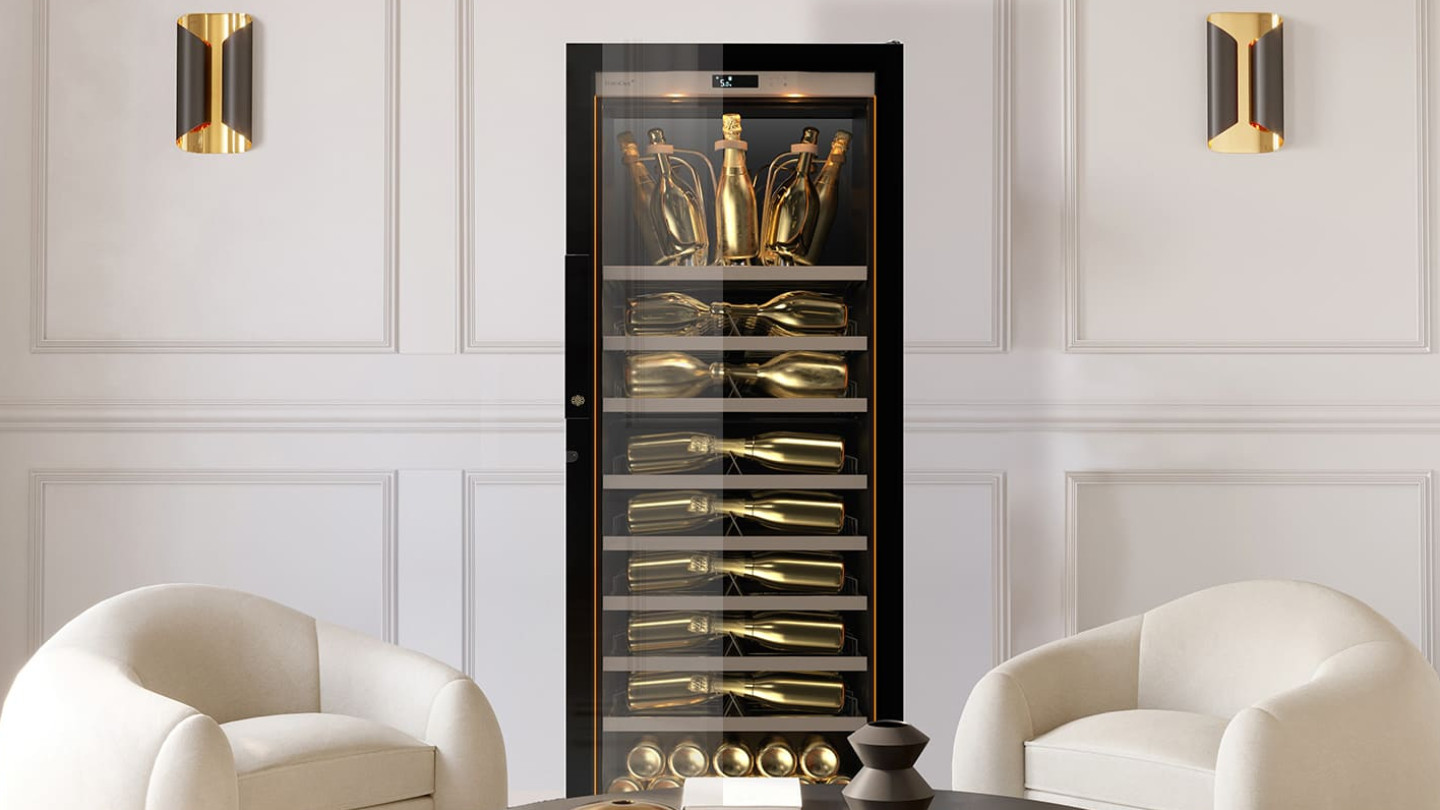 Champagne is best served cold. The ideal serving temperature depends on the type of champagne and the tasting moment.
Single-temperature cabinet can be set from 5 - 12 °C / 41 - 54°F.
Performance & security
Bring your champagne to the correct temperature and indulge your tastebuds.
We reproduce the perfect conditions for storing and serving champagne. For your peace of mind, the display of the actual temperature inside your cabinet, together with 5 alarms, are there to warn you if something is not right.
controlled temperature
U.V.proofed glass door
circulation
anti-vibration system
sensor fault alarm
temperature fault alarm
open door alarm
37 dB noise emission
5-year warranty
humidity level alarm
individual bottle support
Additional information.
Our "free-standing" cabinets can also be flush fitted but there are certain rules that need to be followed, notably in terms of air circulation and electrical installation. We recommend that you contact your store and our wine experts for further details.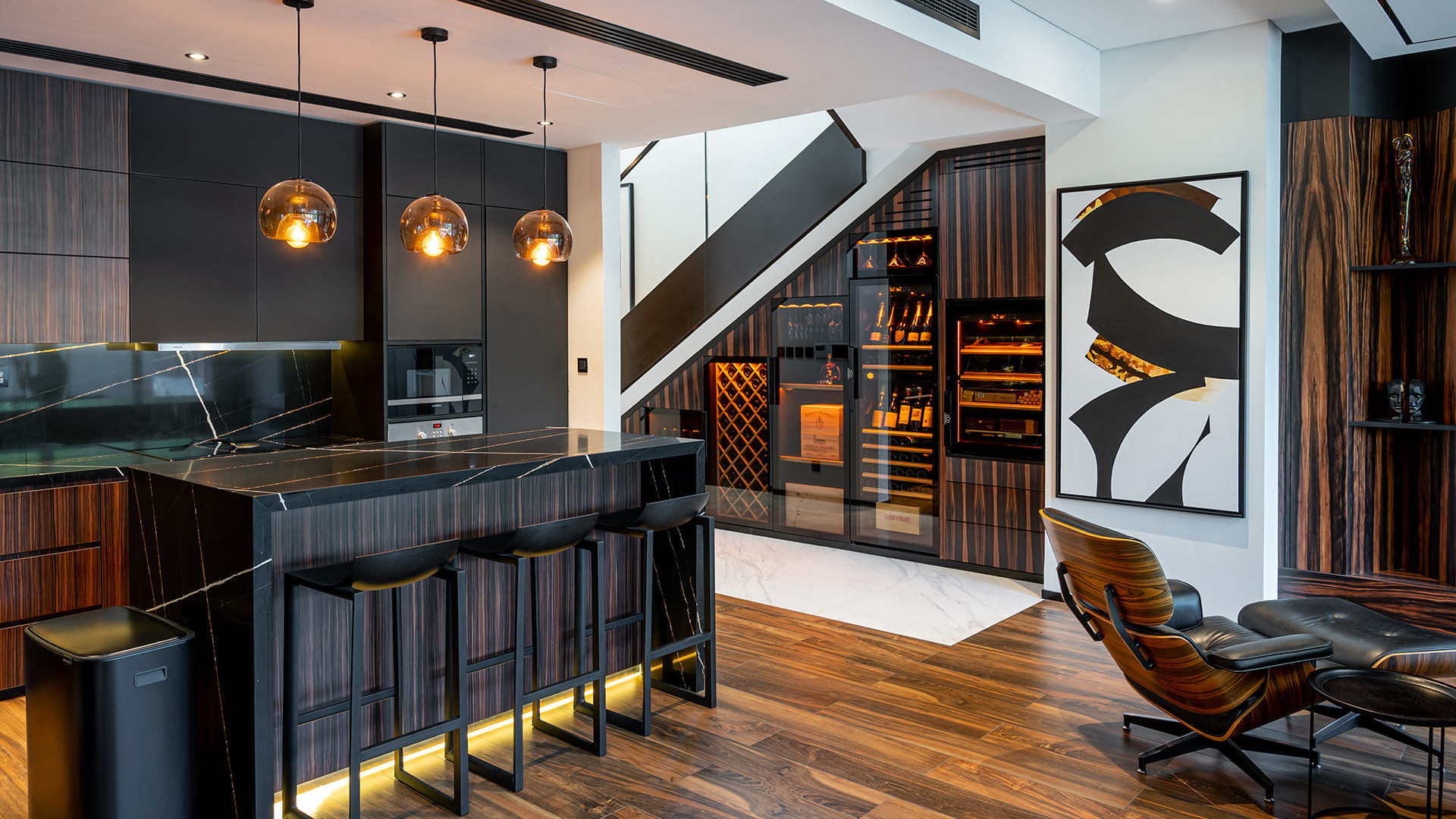 Prolong the experience
Discover the profiles of creative and influential personalities explaining their relationship with wine, the secrets of sommeliers or legendary establishments.
When you subscribe to the magazine, your email address is only used to send you our content newsletter. You can unsubscribe at any time by clicking the unsubscribe link included in each newsletter. To find out more about management of your data and your rights, click here .