The fundamental wine storage cabinet by EuroCave.
When you buy a good wine, you have to know how to take care of it. Discover La Première, which will quickly become a must-have for wine lovers.
Usage
Maturing
Single-temperature
Serving
Multi-temperature
Capacity
50 - 230 bottles
All bottle sizes
Country of production
Origine France Garantie label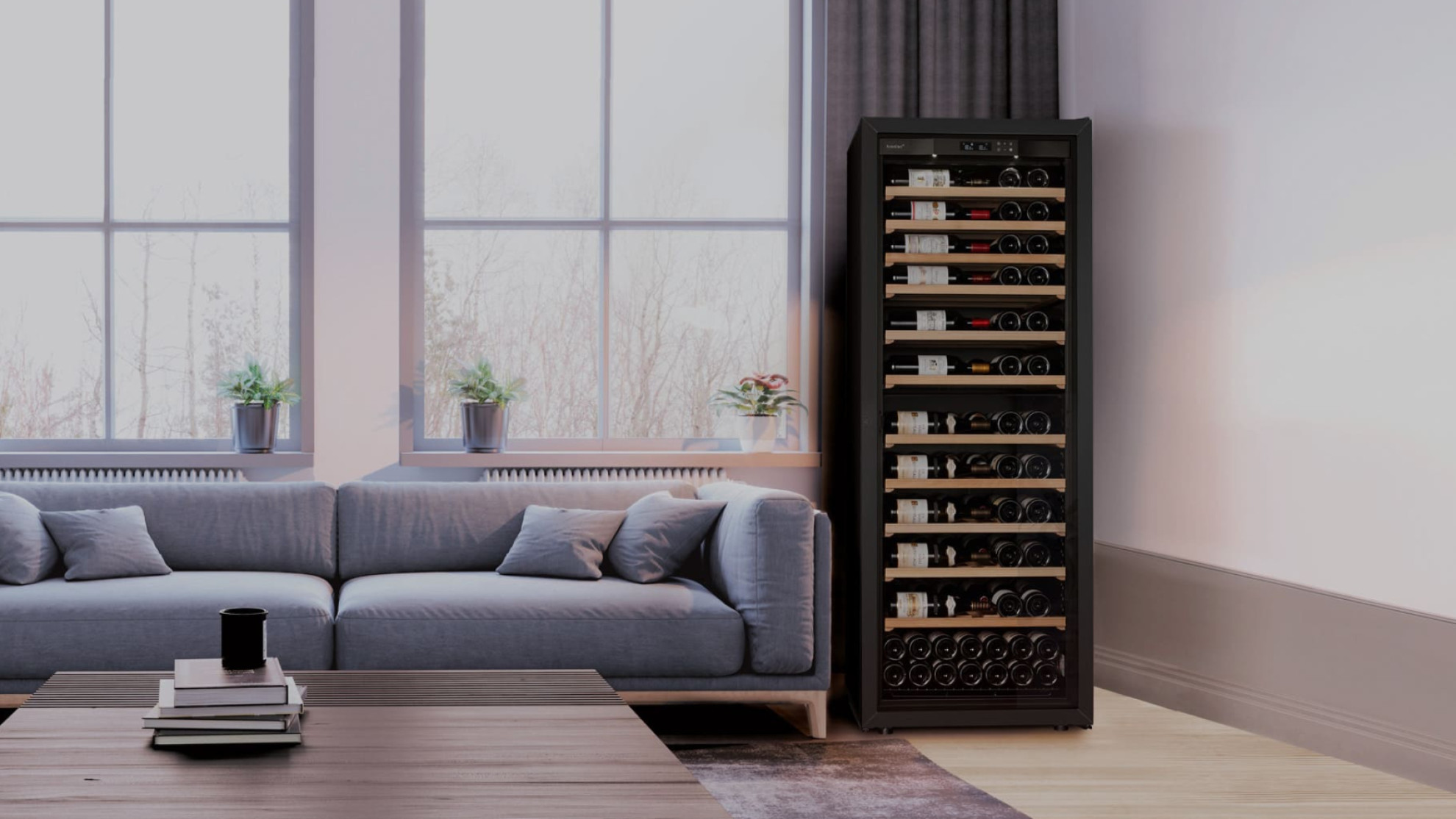 Discreet lighting.
A delicate white light to enhance your wines.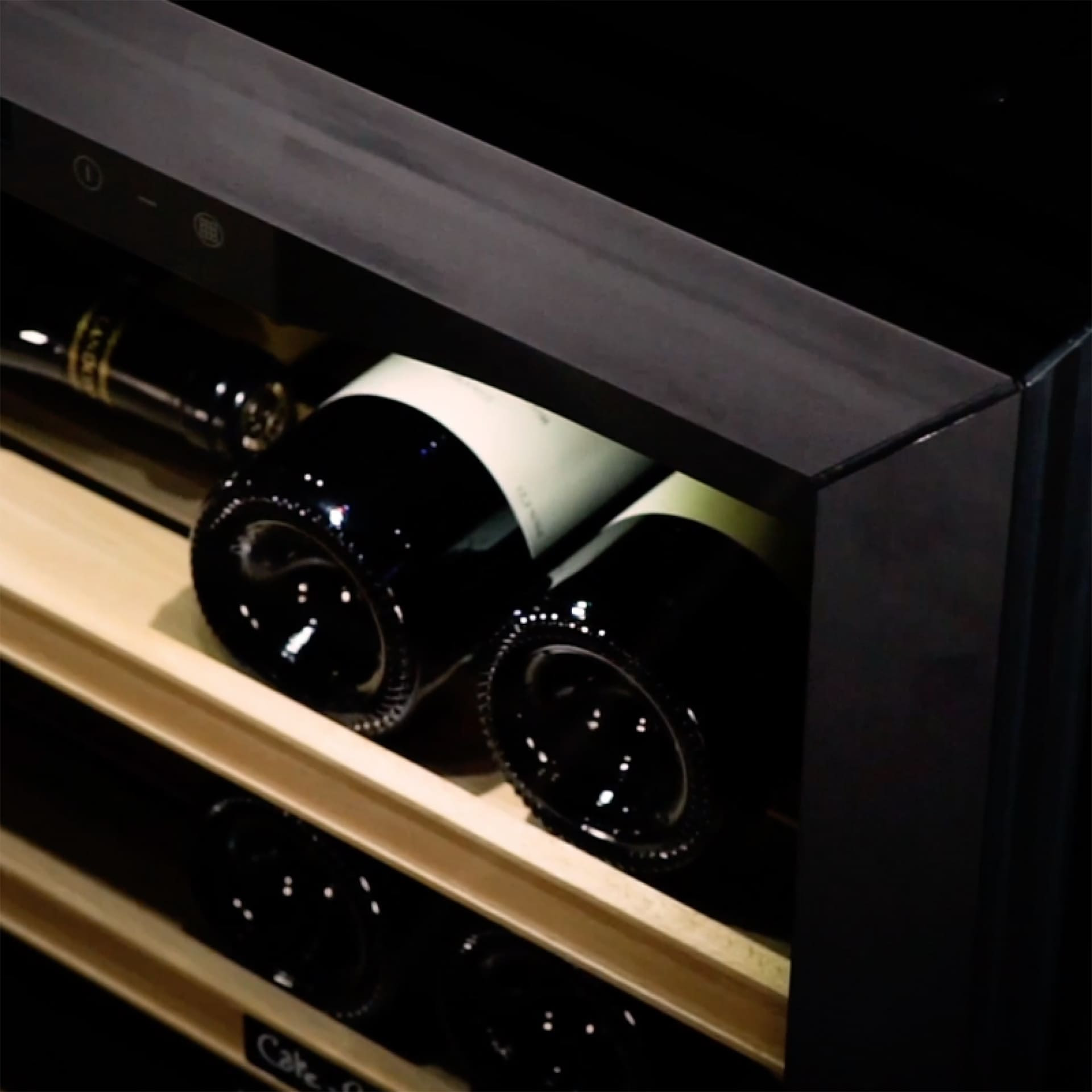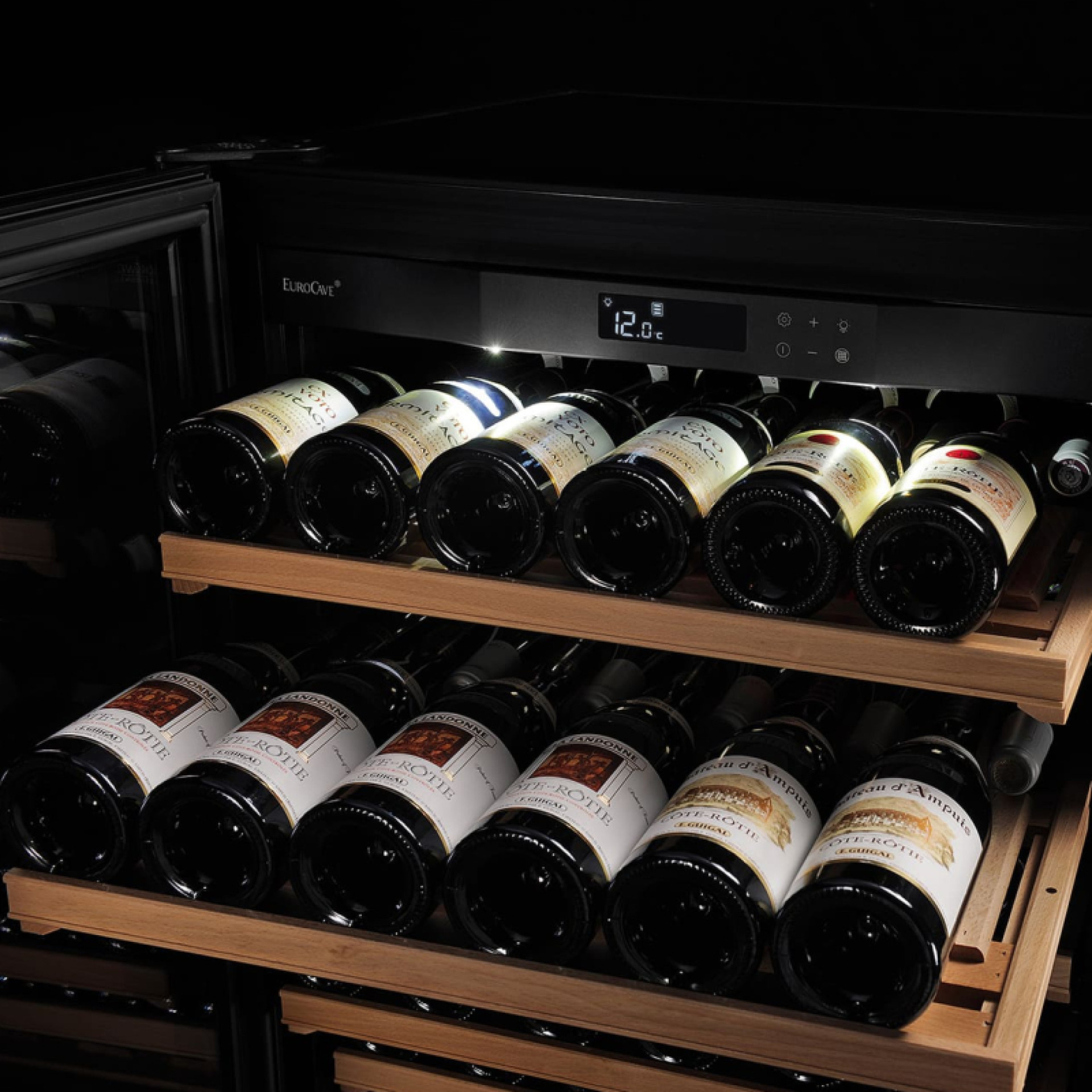 Ease of use.
Flawless ergonomics thanks to a user-friendly control panel.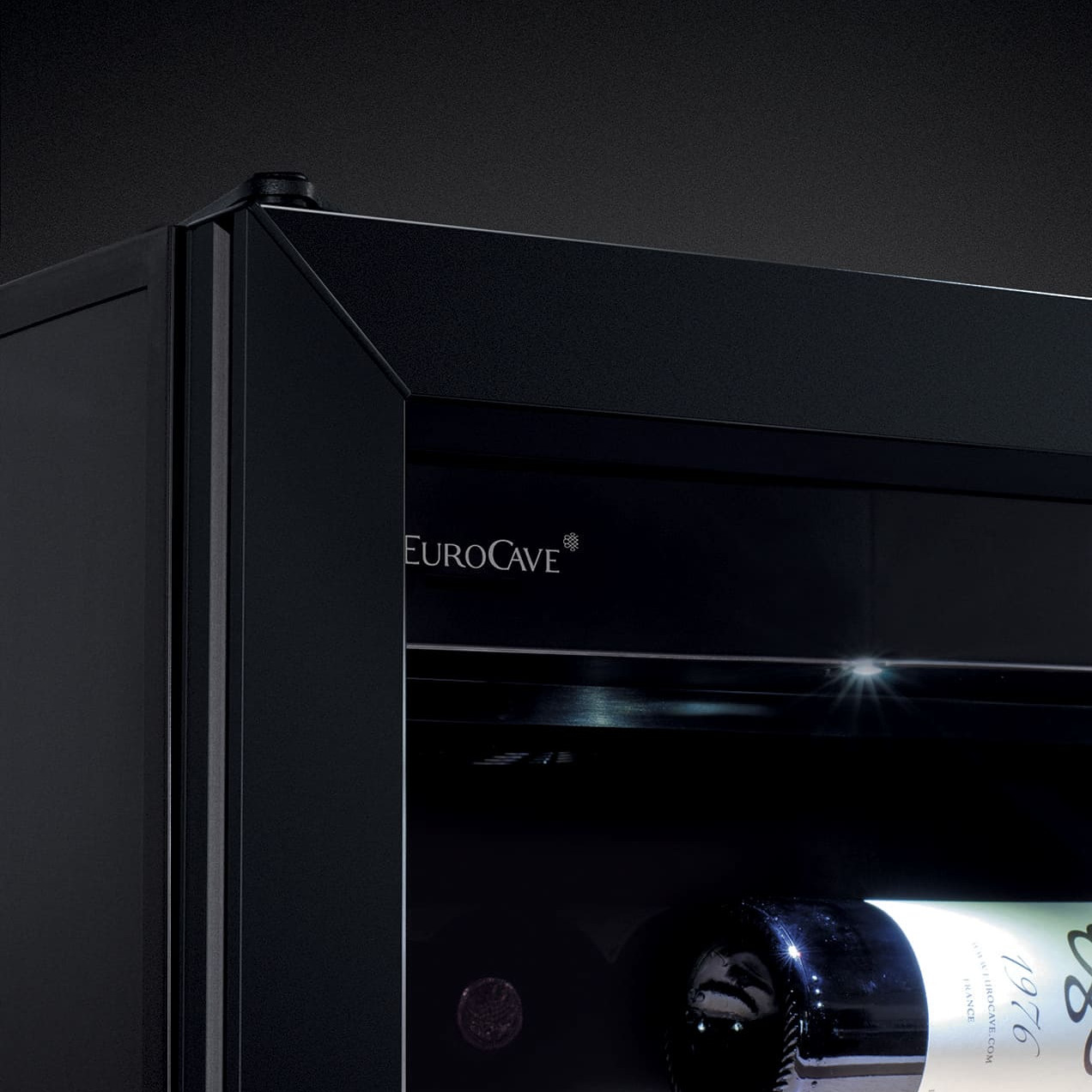 An understated design.
A choice of 2 doors: black solid door or glass door with black frame. A stainless steel handle is also offered.
La Première offers many layout possibilities to best meet your serving and storing requirements. Change or add to your storage according to your requirements thanks to the multi-purpose beech shelf.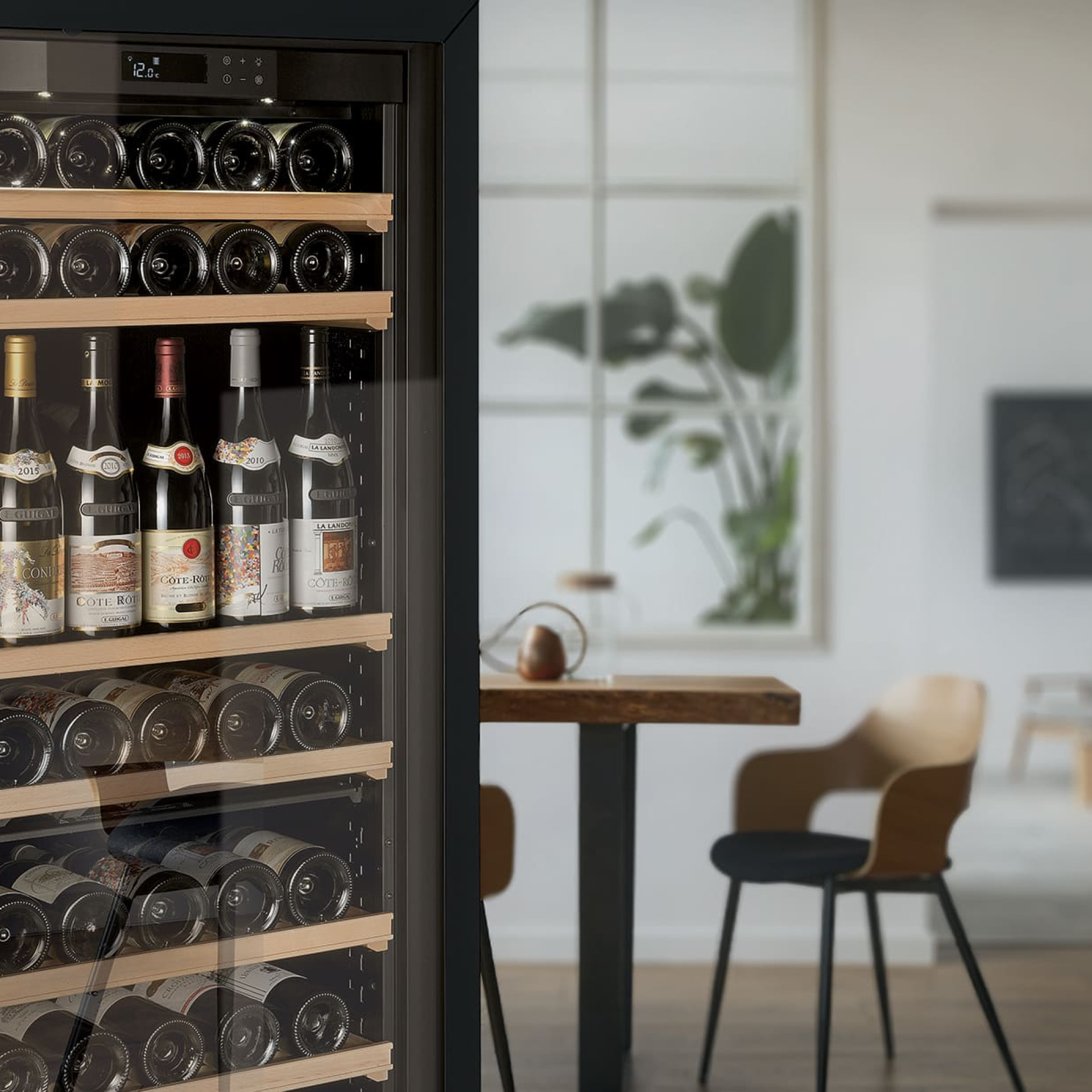 Interior layout
Customizable layout.
In fixed or sliding version, this beech shelf can hold all types of bottles.
Thanks to its system of "recesses", the bottles are securely held and you can store Burgundy bottles just as easily as Alsace or Bordeaux ones.
It is then up to you to decide if you want to stack your bottles, arrange them horizontally or vertically, display the labels.
The shelves can be repositioned.
In this way, you can change and add to your storage as required.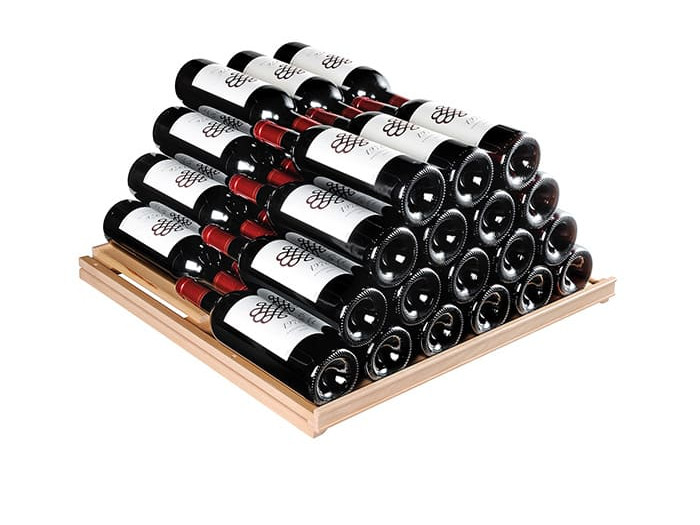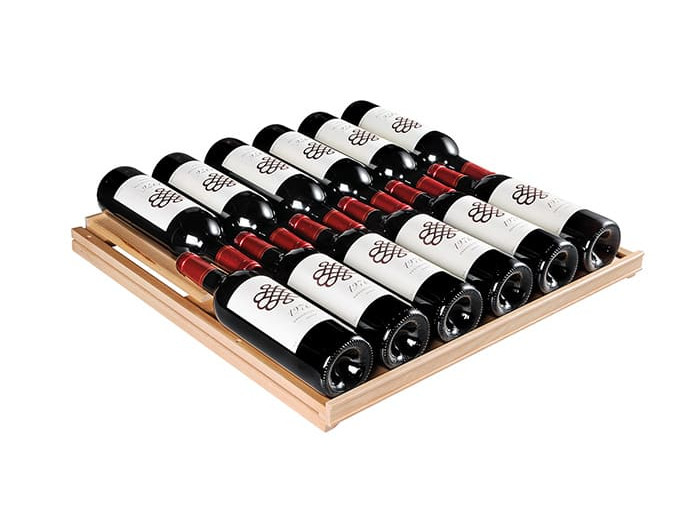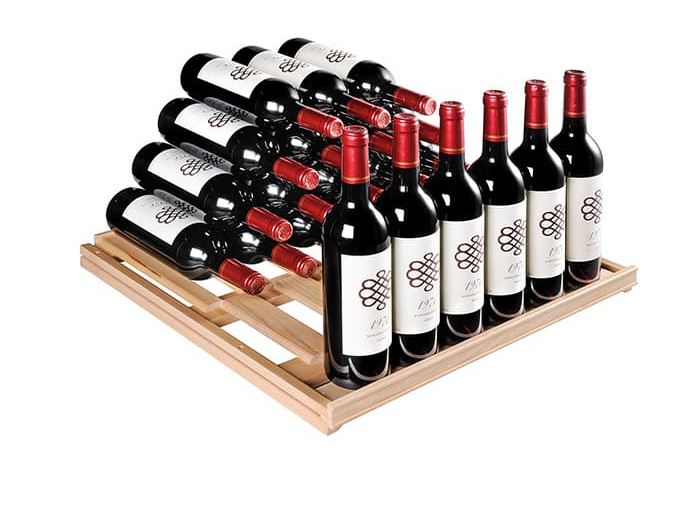 Displayed vertically
28 bottles
Displayed horizontally
9 bottles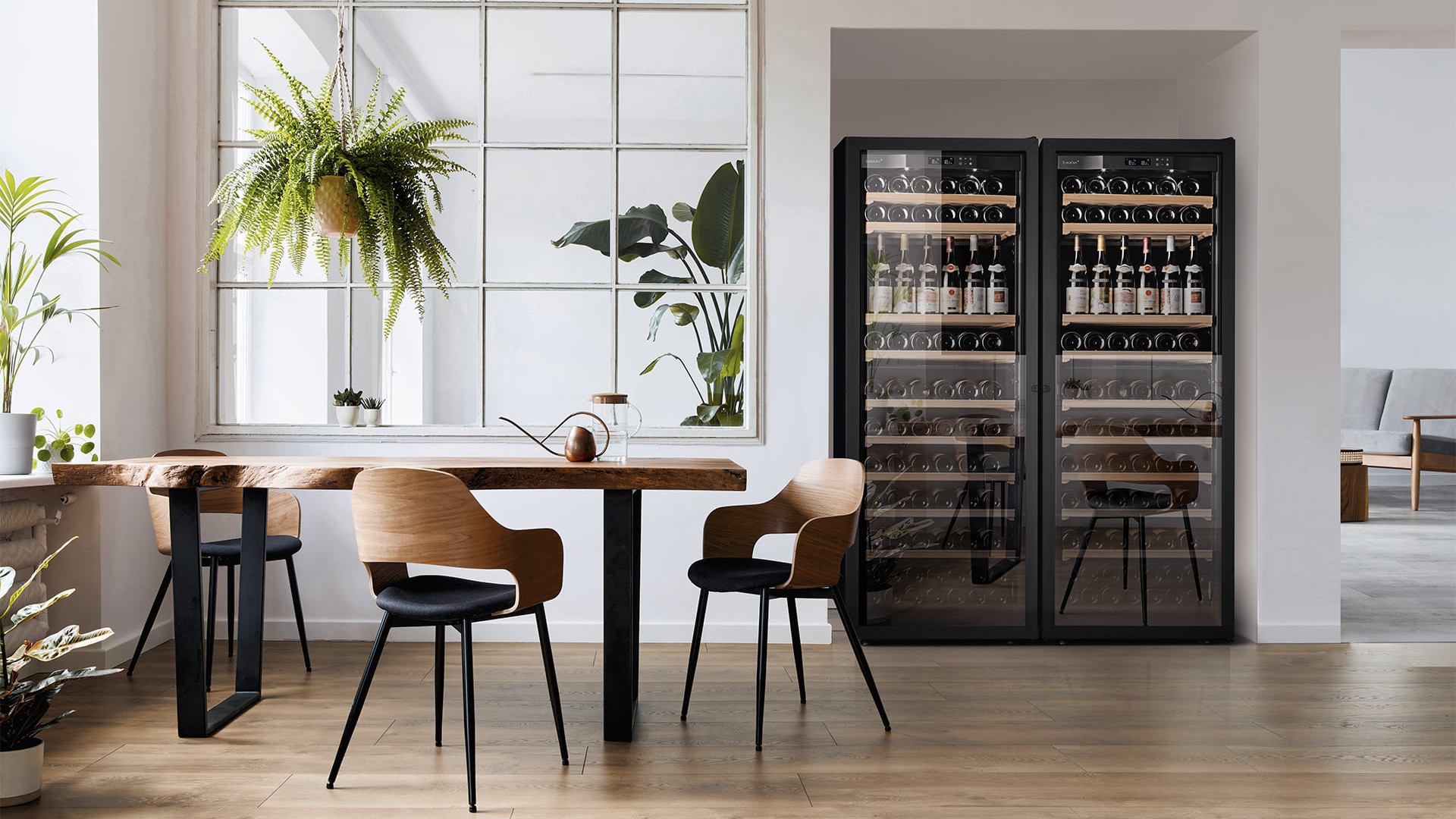 Functions
Maturing or bringing wine to the correct serving temperature.
La Première wine cabinet can be used in several ways to suit your requirements.
1-temperature.
The single-temperature Première, which can be set from 6-18°C / 43-65°F, recreates the exact same conditions found in a natural cellar to mature your wines in the best possible conditions: controlled temperature, suitable humidity thanks the walls in embossed aluminium, constant ventilation, UV protection, extra protection from vibration owing to the actual design of the cabinet.
Available sizes S, M and L
Multi-temperature.
It has up to 10 temperature zones (temperature staggered from 5-20°C / 41-68°F) and allows you to store several colours of wine (rosé, white and red) in one single cabinet close to the ideal serving temperature.
Available size L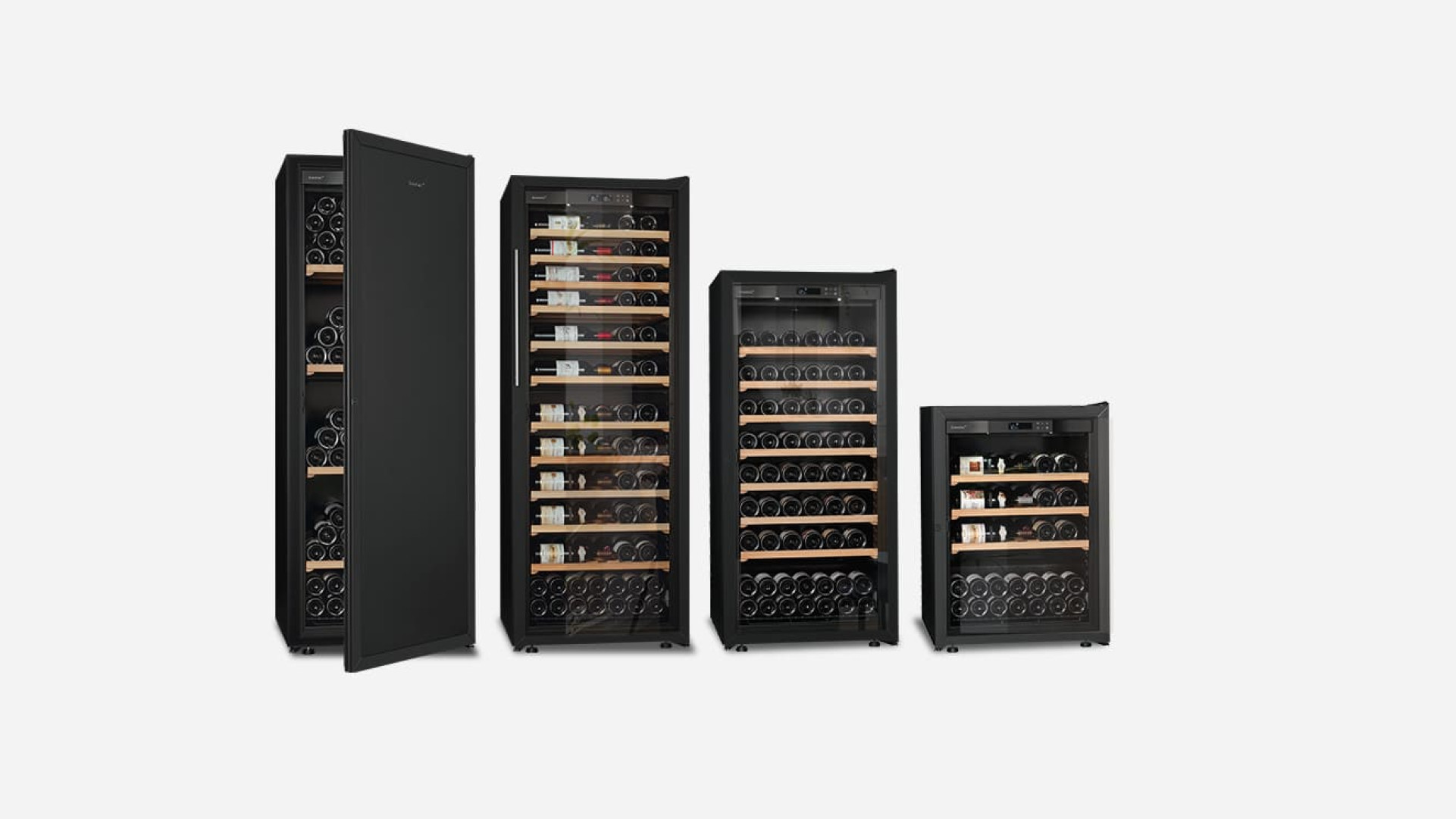 Because choice is a luxury.
For all cabinets in La Première collection, it is possible to choose the size and door finish. With a high degree of customization possible, La Première also allows you to select and position the racking inside the cabinet according to your requirements.
Safety and performance
Peace of mind.
The display of the actual temperature and humidity inside your cabinet, together with 4 visual alarms, are there to warn you if something is not right.
controlled temperature
controlled humidity
UV-screened door
temperature alarm
humidity level alarm
charchoal filter alarm
37dB noise emission
wintering function
Additional information.
Our free-standing cabinets can also be flush fitted but there are certain rules that need to be followed, notably in terms of air circulation and electrical installation. We recommend that you contact your store and our wine experts for further details.