Modular metal wine rack : only imagination sets the limit.
Whether directly in your natural cellar or in a dedicated air-conditioned room, Modulo-X paves the way for designing and incorporating a tailor-made wine cellar in your interior.
Material
Aluminium
Black painted steel
Wood
Size
Height
1.15 - 3.40m
Width
440mm and 750mm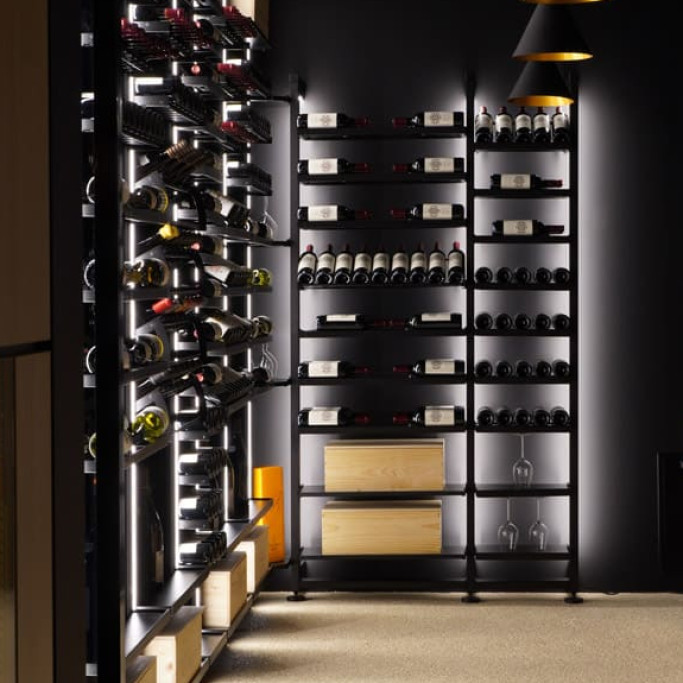 Create the wine cellar of your dreams.
Modulo-x is fully customizable in terms of storage and their layout.
Understated and light, the aluminium structure allows all layouts, fastened to the wall or ceiling (max. 3,40m).
Custom-made.
Endless possibilities are available to you.
Your wine wall can be created in linear, corner or island version depending on the criteria of the room to be fitted out.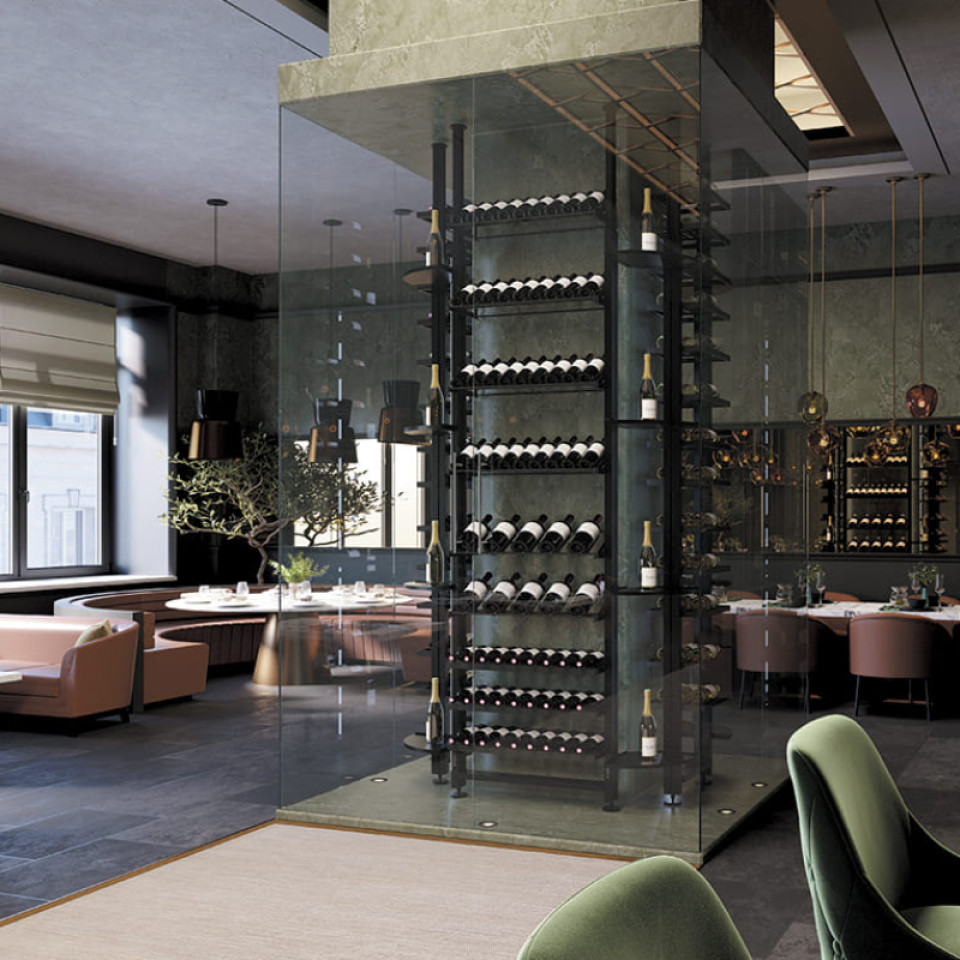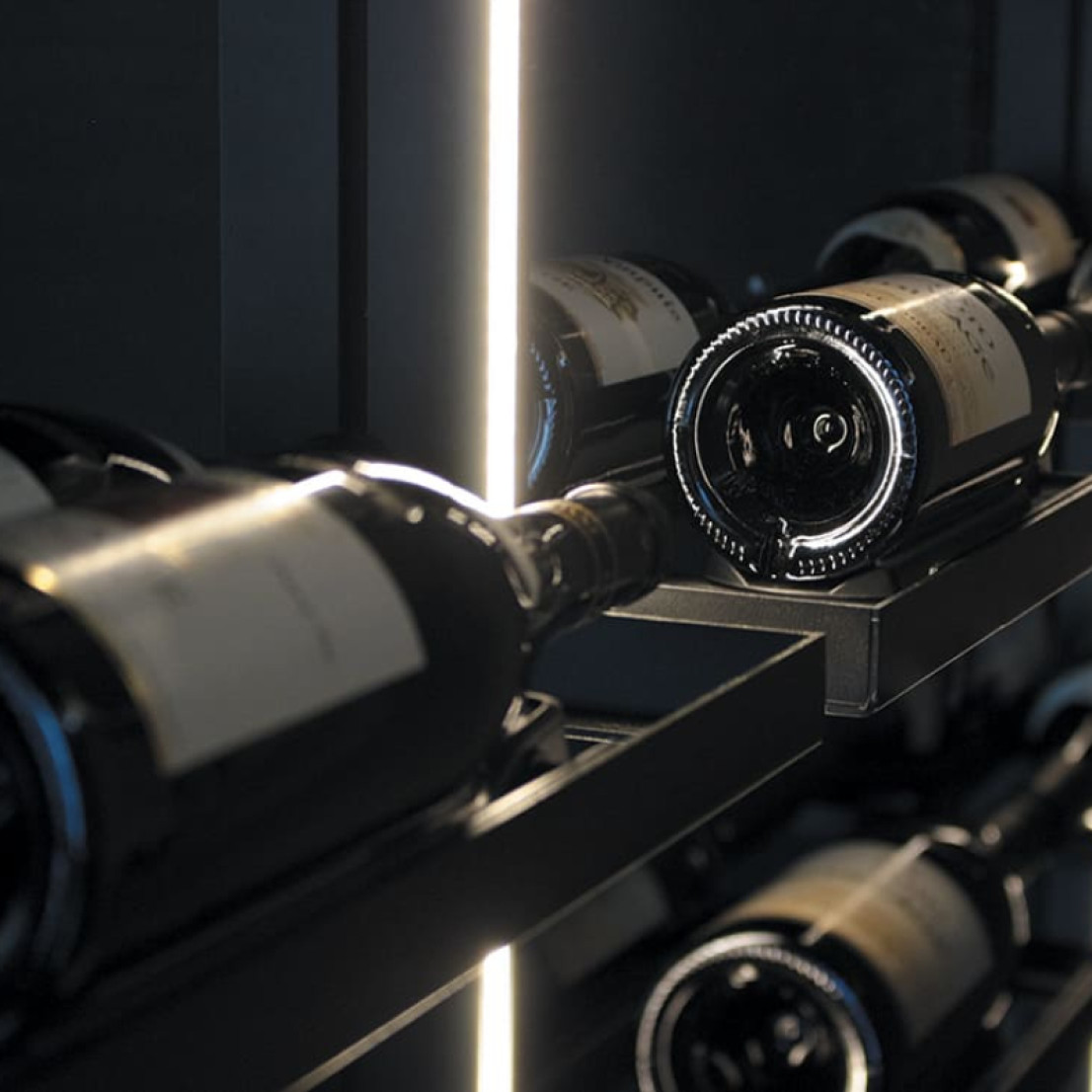 The art of displaying your wine.
Backlighting fitted over the entire height of the installation and a cleverly designed bottle presentation, Modulo-X is designed to effectively display your wine.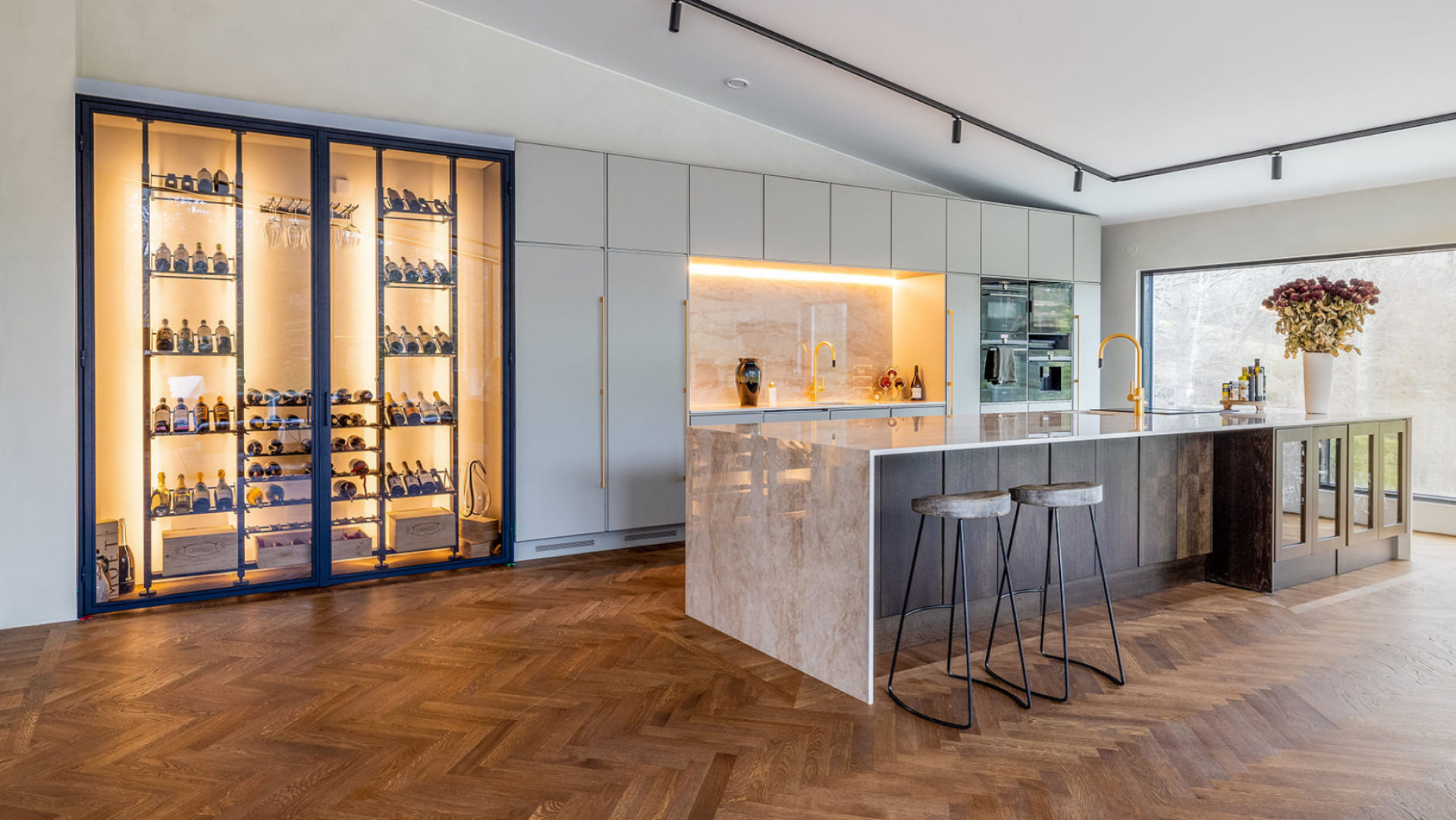 Wine library.
For wine enthusiasts collecting wine, the ideal is to own a cellar, as they have in the best restaurants.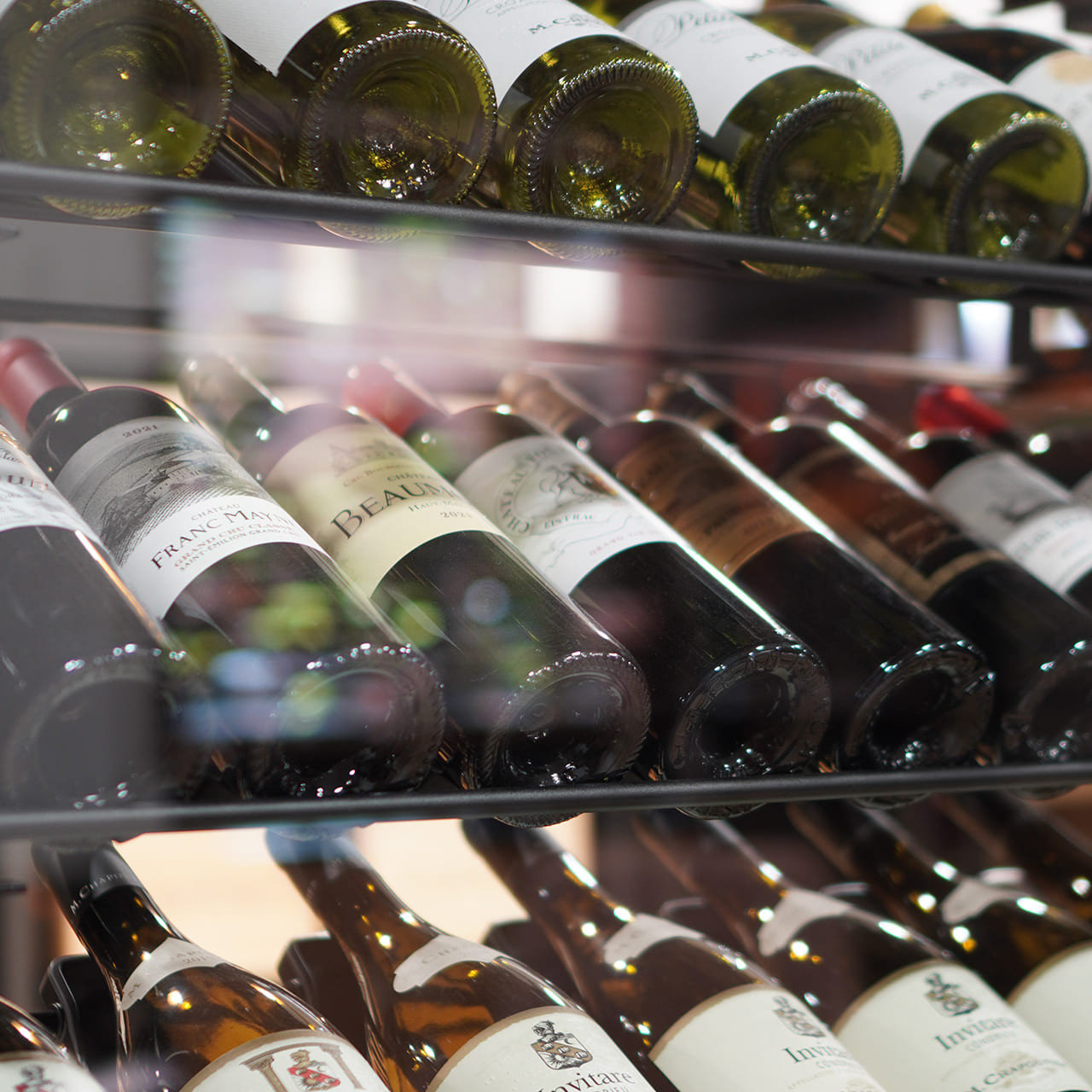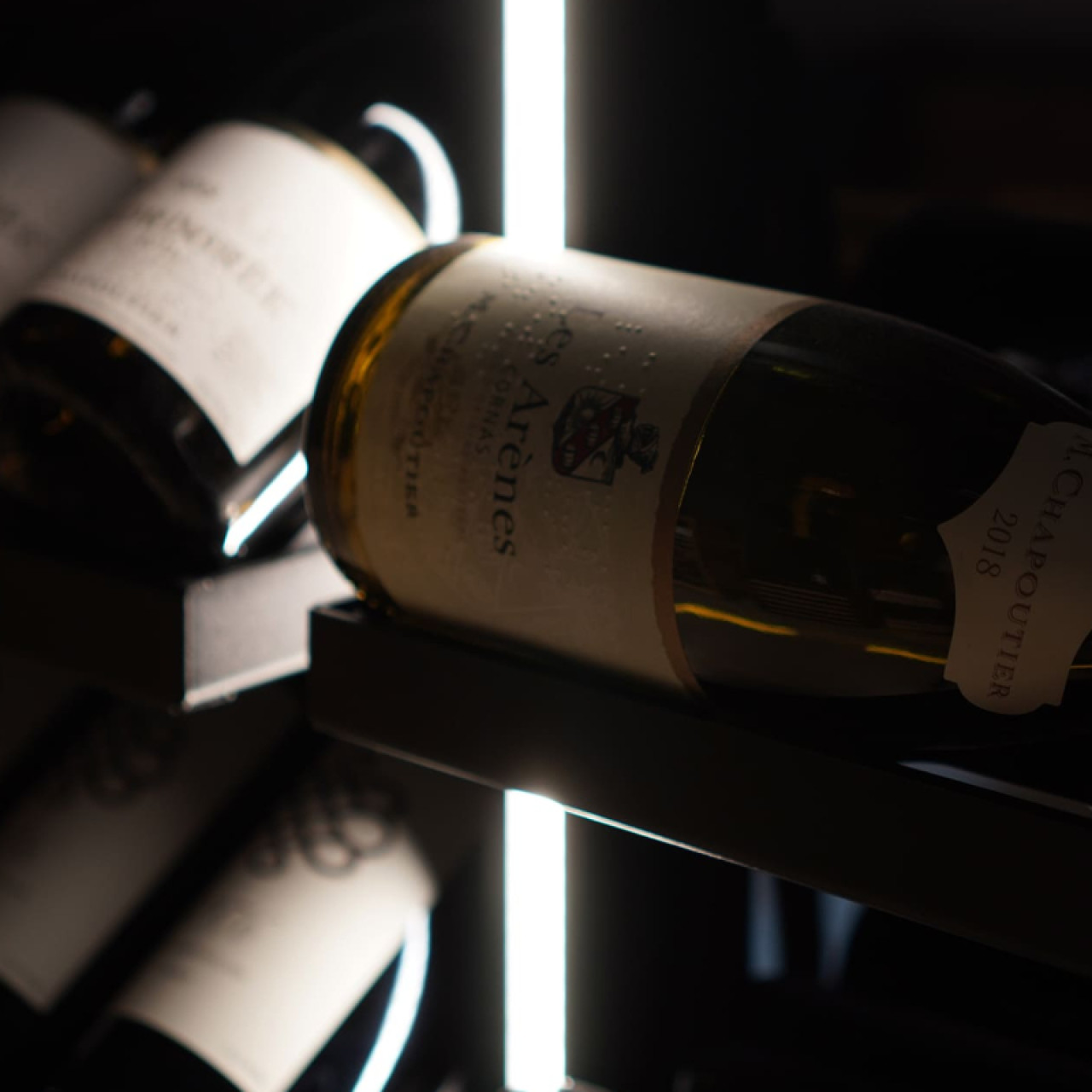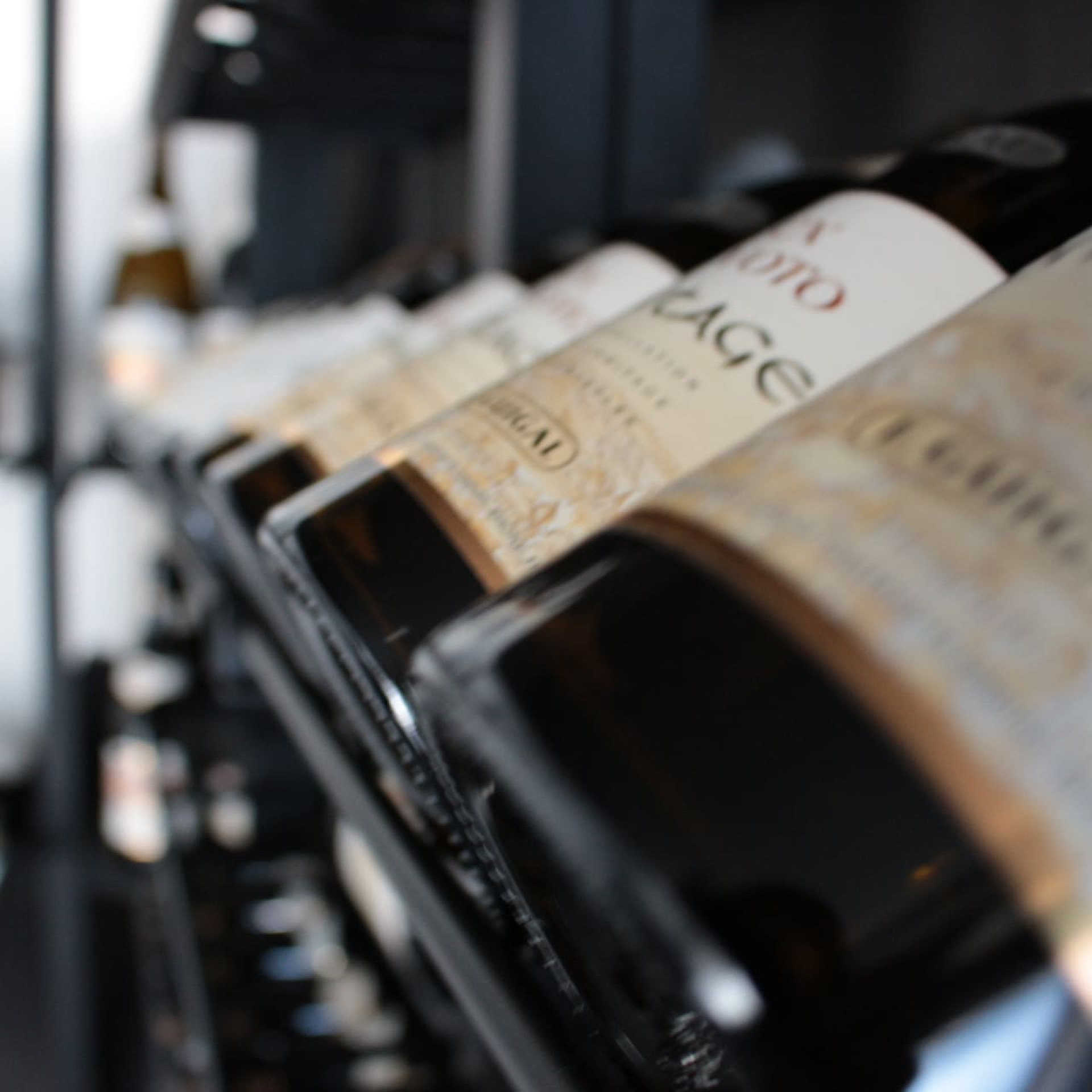 Showcase your wine.
You will spend many hours organising your wine, thanks to the different bottle display options offered.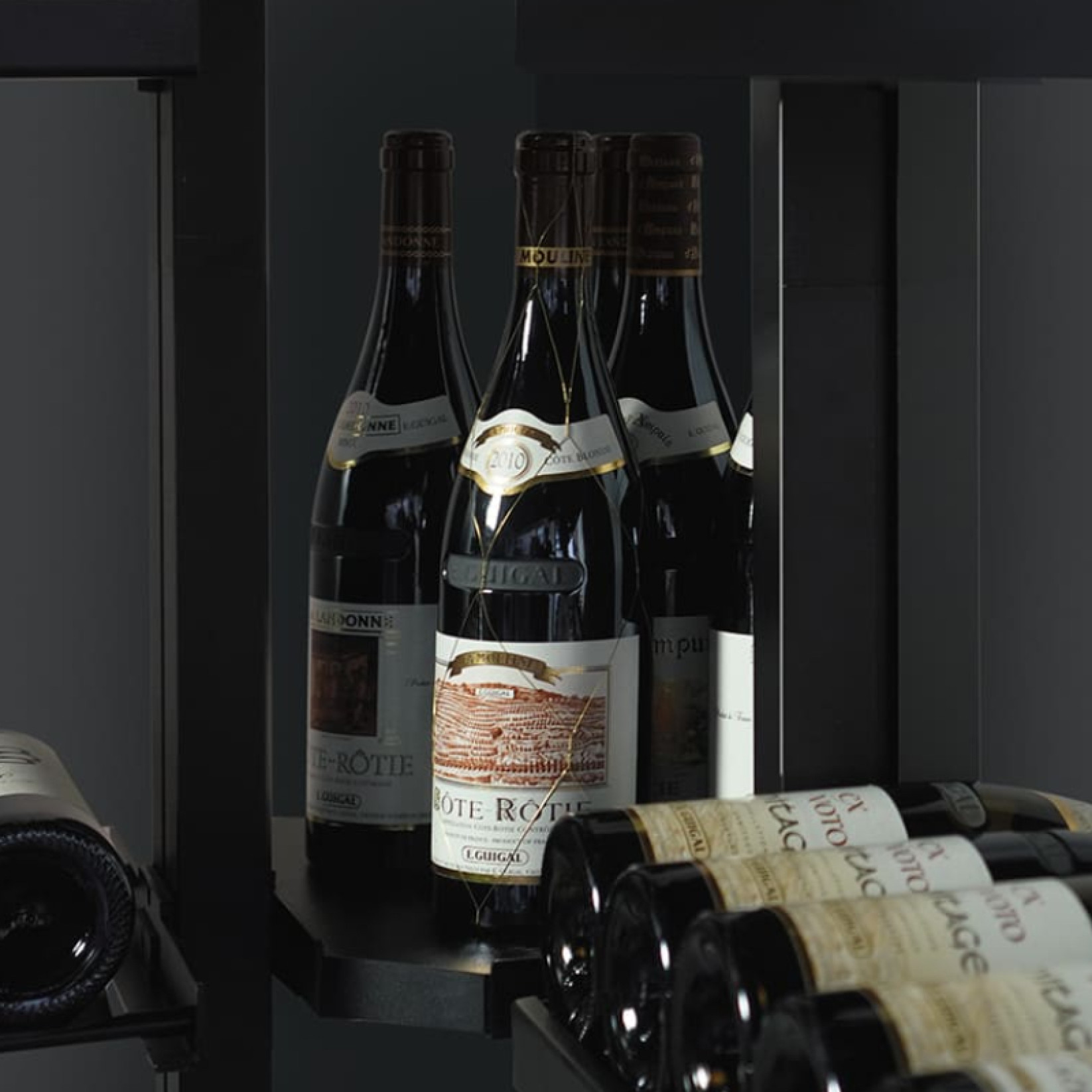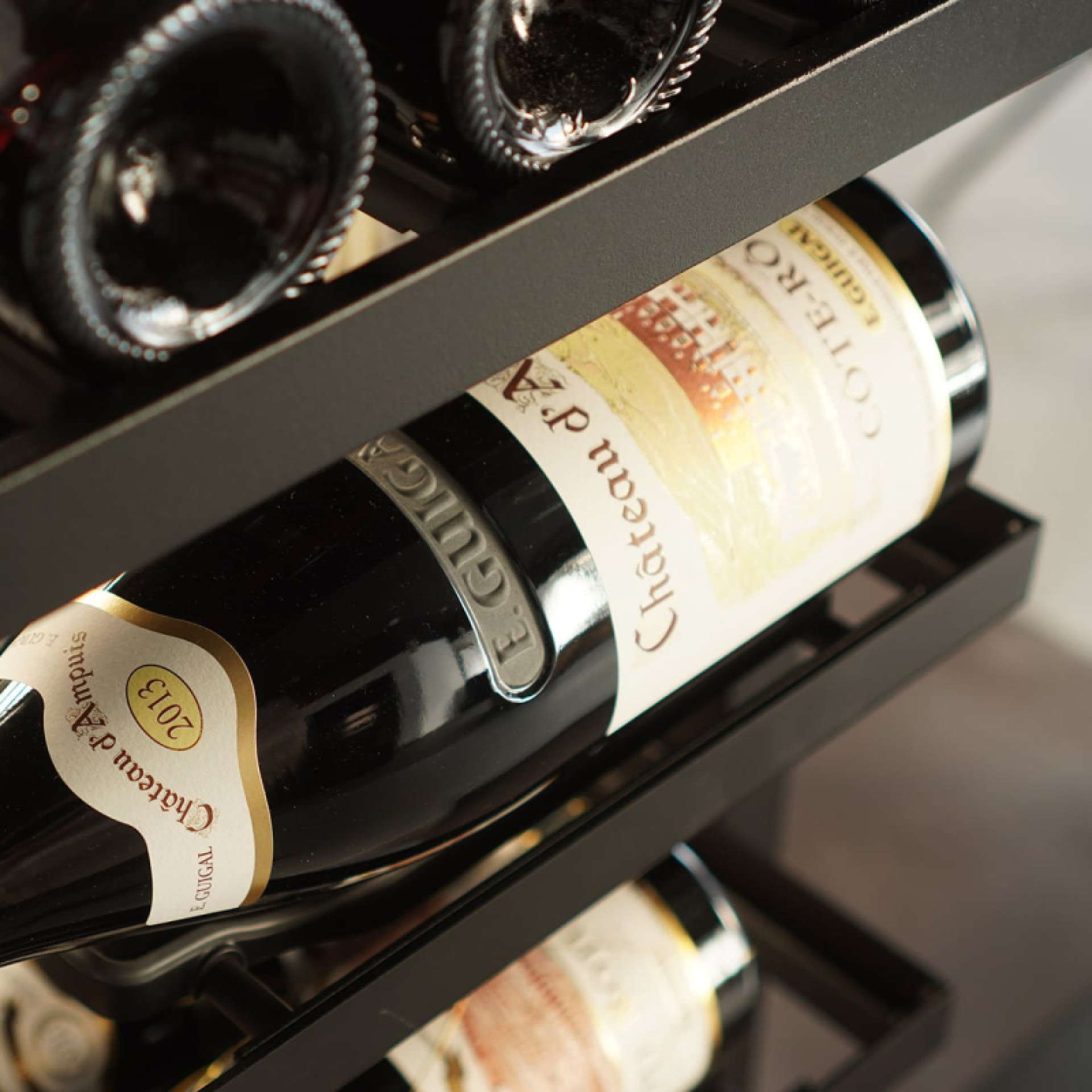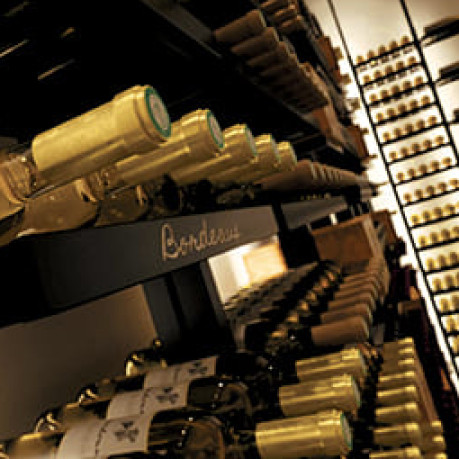 First sight.
To simplify the process of ordering your wine, bottle identification strips are attached to the shelves.
Storage
A modular shelf system.
Aesthetics meets practicality. Detachable and repositionable, our patended Main du Sommelier bottle supports adapt to all bottle shapes including Riesling, Bordeaux, Burgundy, Champagne and Magnums.
Straight and corner trays, for presenting your accessories and wine cases.
Go one step further.
Find a Eurocave store.
For a personalised accompaniment.
Our brand ambassadors support you from the study of your layout drawings to advice about your thermal study.
Air-conditioned wine areas
Renewing the air, stabilising the room temperature and humidity levels, cellar conditioners play a vital role.