Customizable steel wine rack.
A wine storage system which can be customized in several ways. Modulosteel is made up of independent modules which can be combined to suit your requirement. Give an industrial style to the storage of your wines.
Material
Black painted steel
Capacity
Unlimited
Wall mounting
Size
Width
520 or 720mm
Height
2000 or 1160mm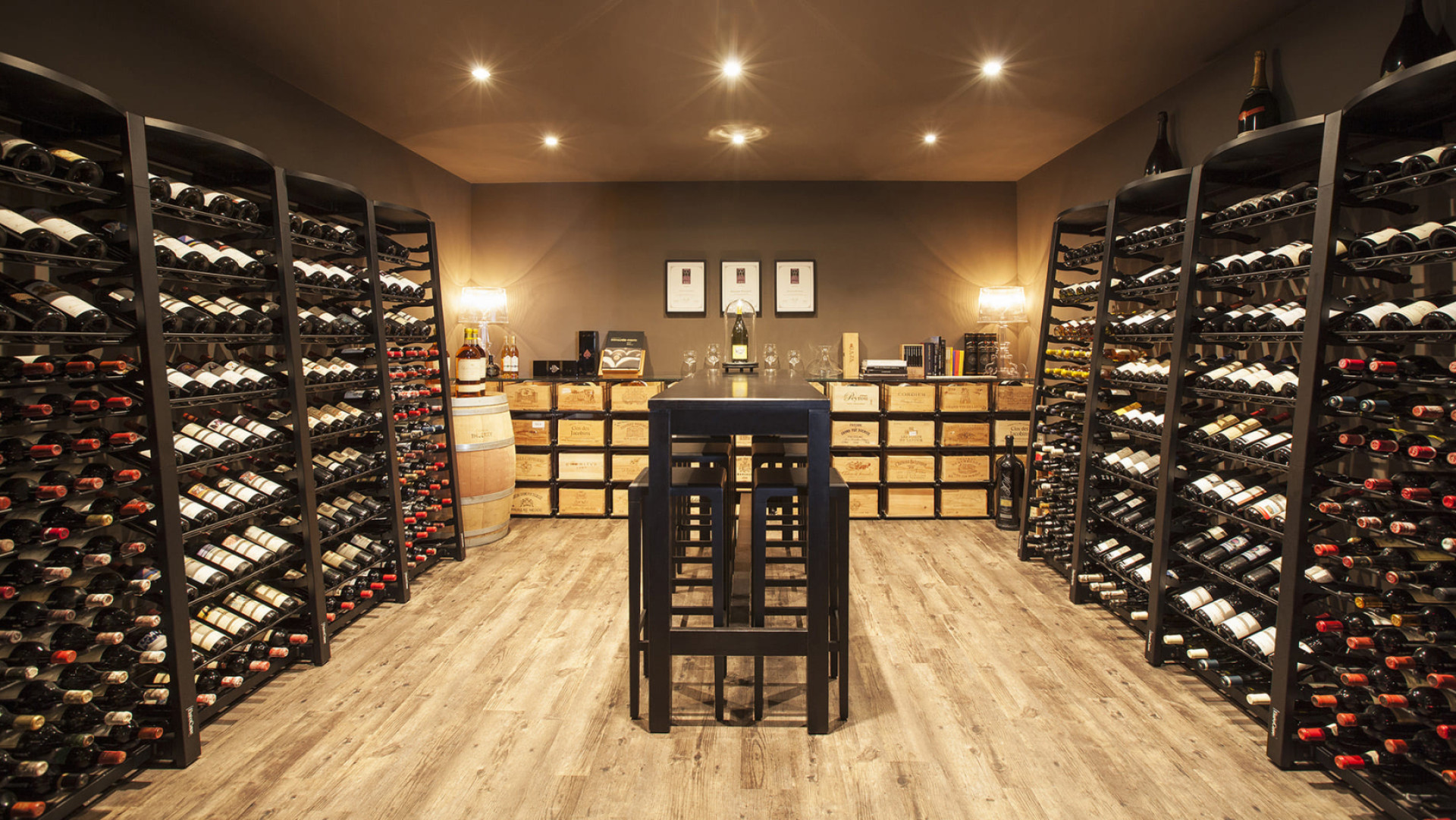 Restaurant Waterproef, The Hague, Netherlands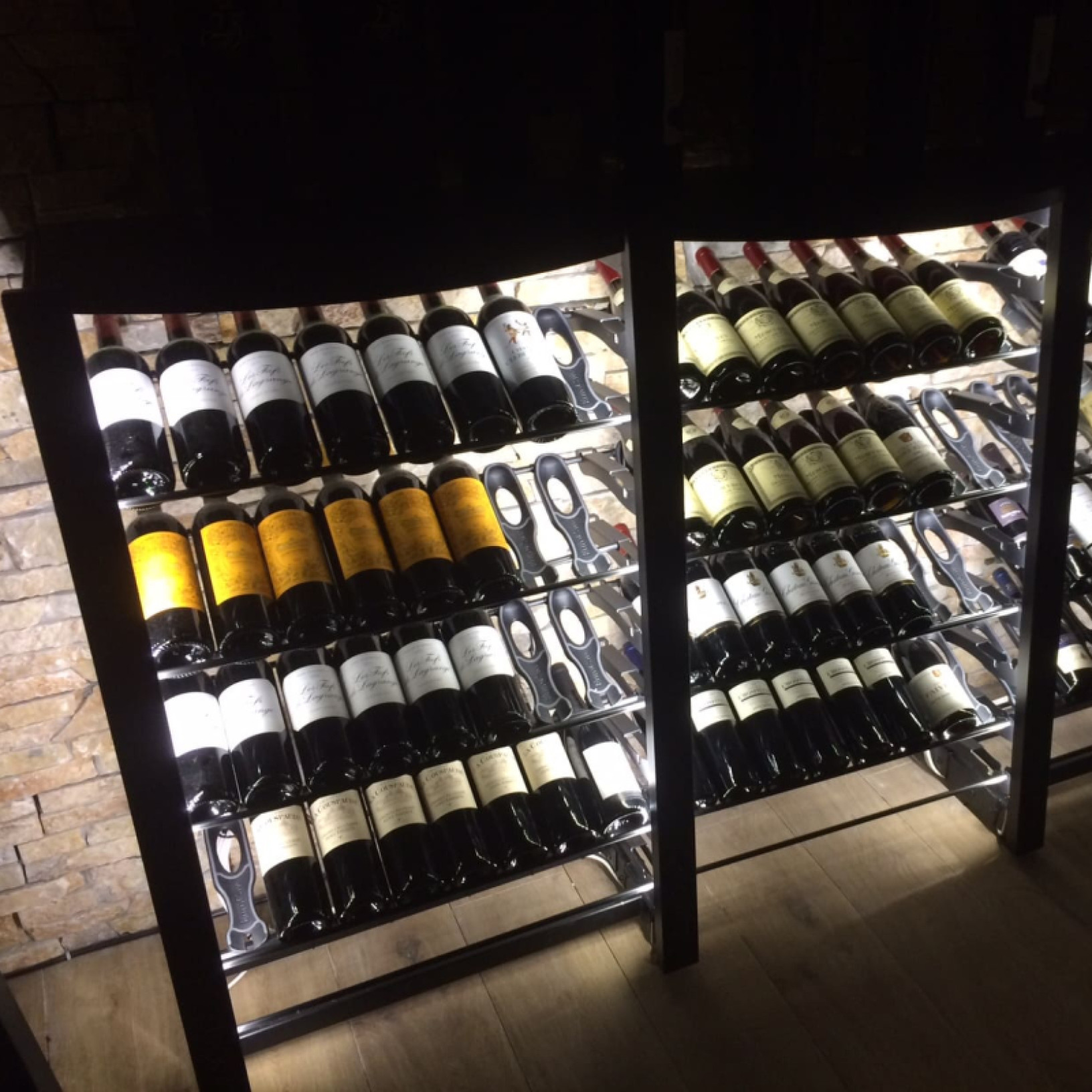 Layout
System of modular shelves.
Modulosteel can be assembled in endless ways thanks to its modules, which are fastened to each other. Adjustable at mid-height, it adapts to vaulted or low ceilings.
- Single-depth storage,
- 17 storage levels,
- 2 widths for even more modularity (520mm or 720mm).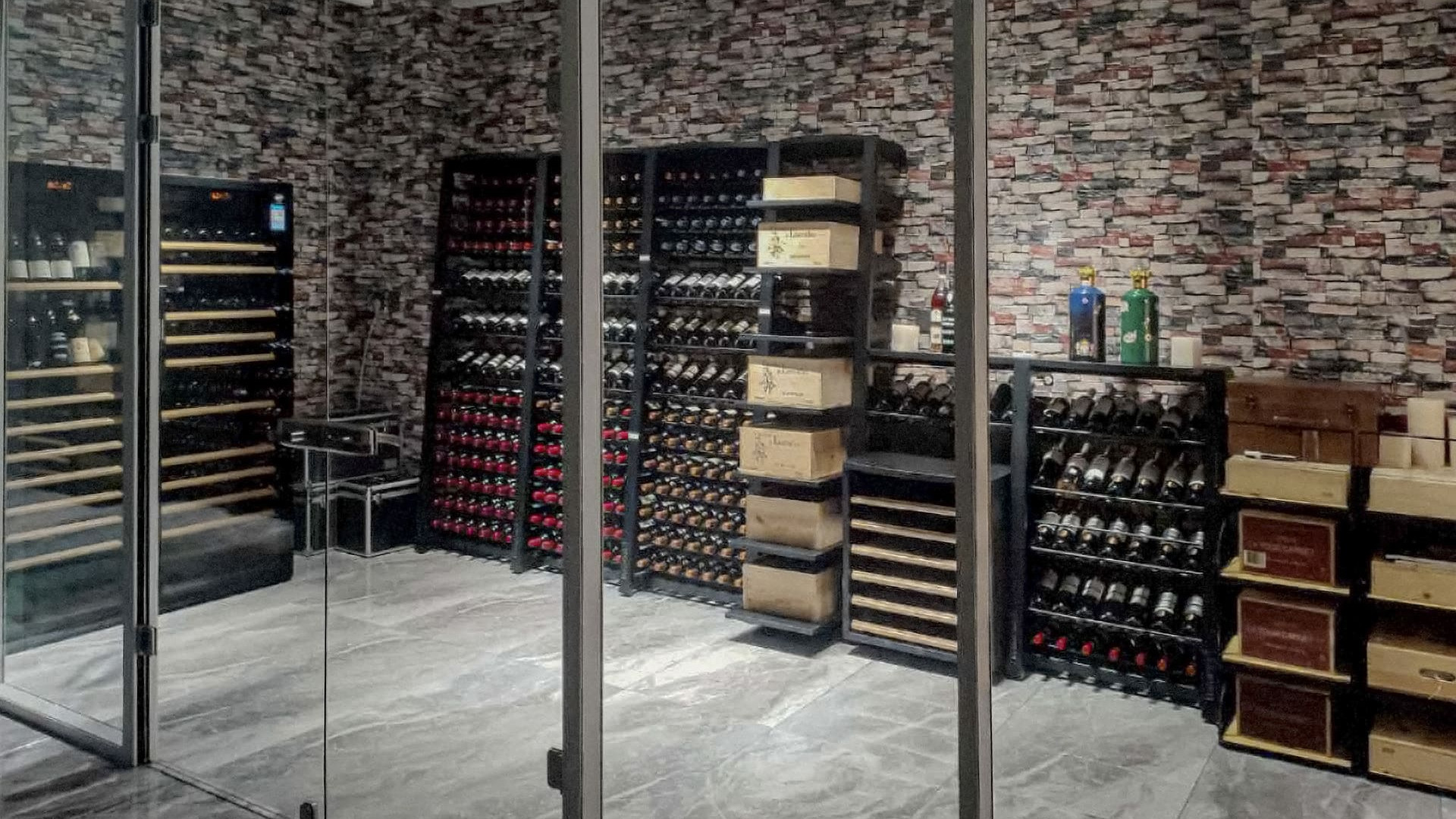 Storage
Personalized wine furniture.
You can complete your Modulosteel structure with different accessories:
- Unit with 6 sliding shelves,
- Sliding shelf to store a wooden case of wine,
- Tray.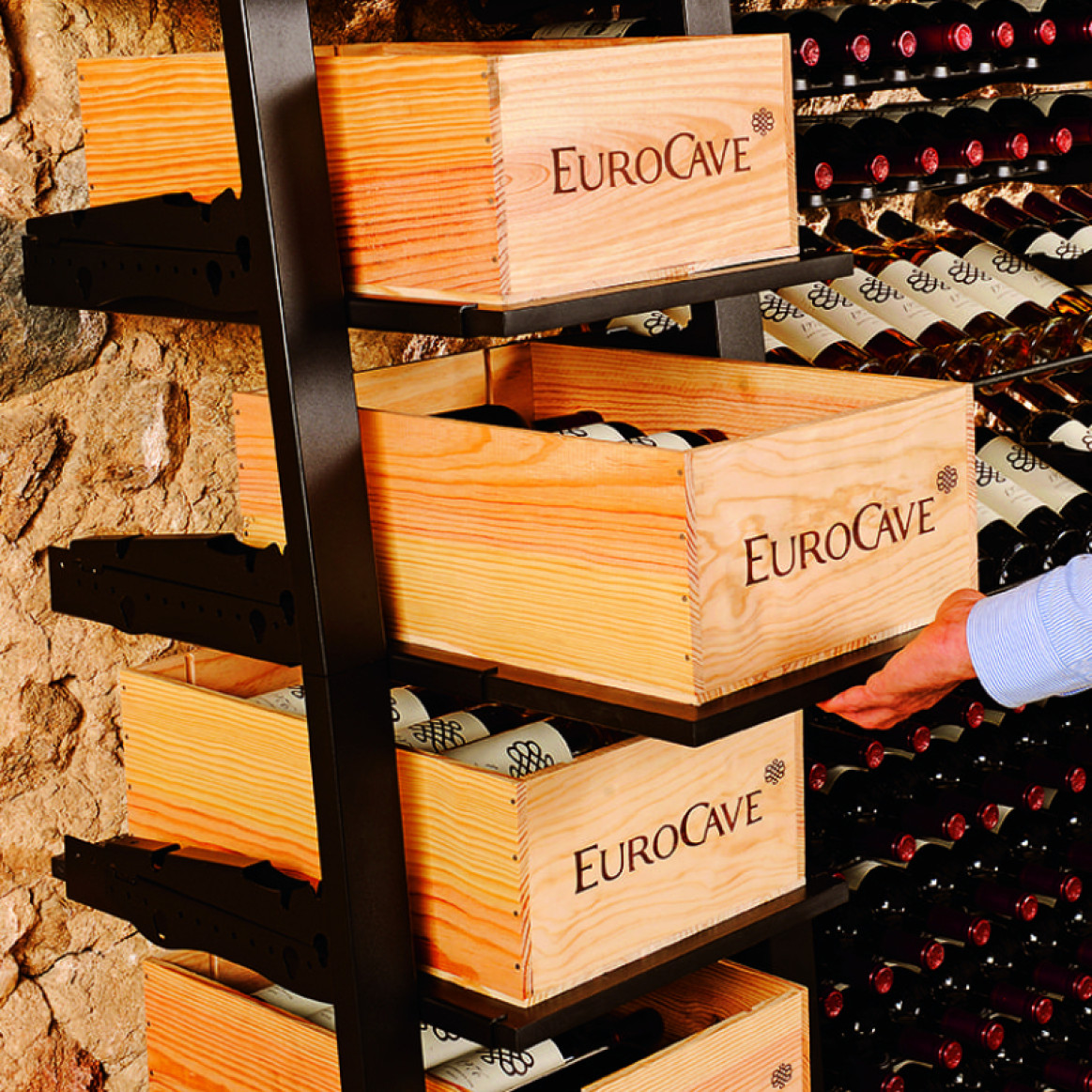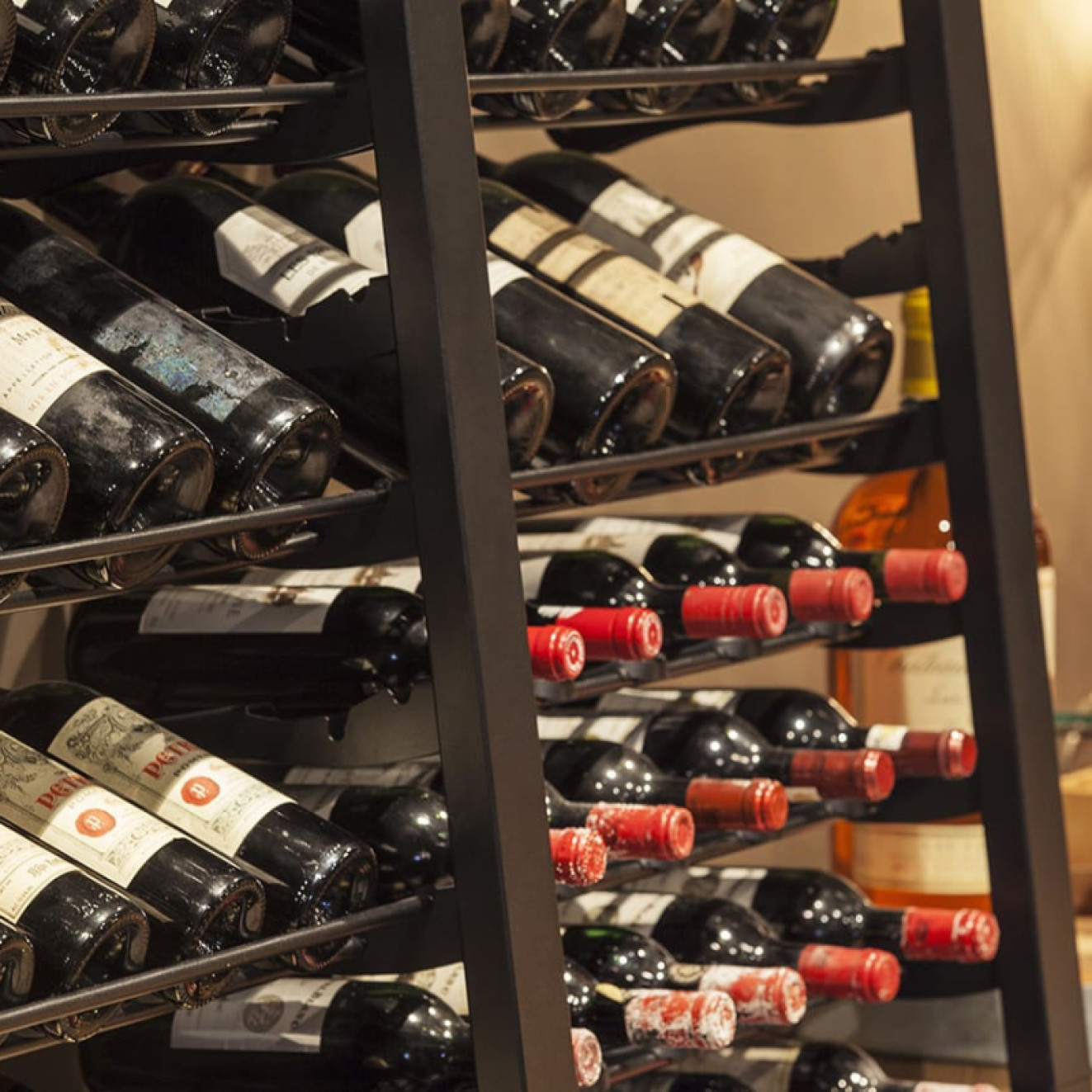 Bottle holder
Mains du Sommelier.
Bottles stored lying down or inclined bottle display, the choice is yours!
Aesthetics meets practicality with the patented Main du Sommelier bottle supports which can be repositioned and suit all bottle shapes including Riesling, Burgundy, Bordeaux, Champagne or even magnum.
Go one step further.
Find a EuroCave store.
For a personalised accompaniment.
Our brand ambassadors support you from the study of your layout drawings to advice about your thermal study.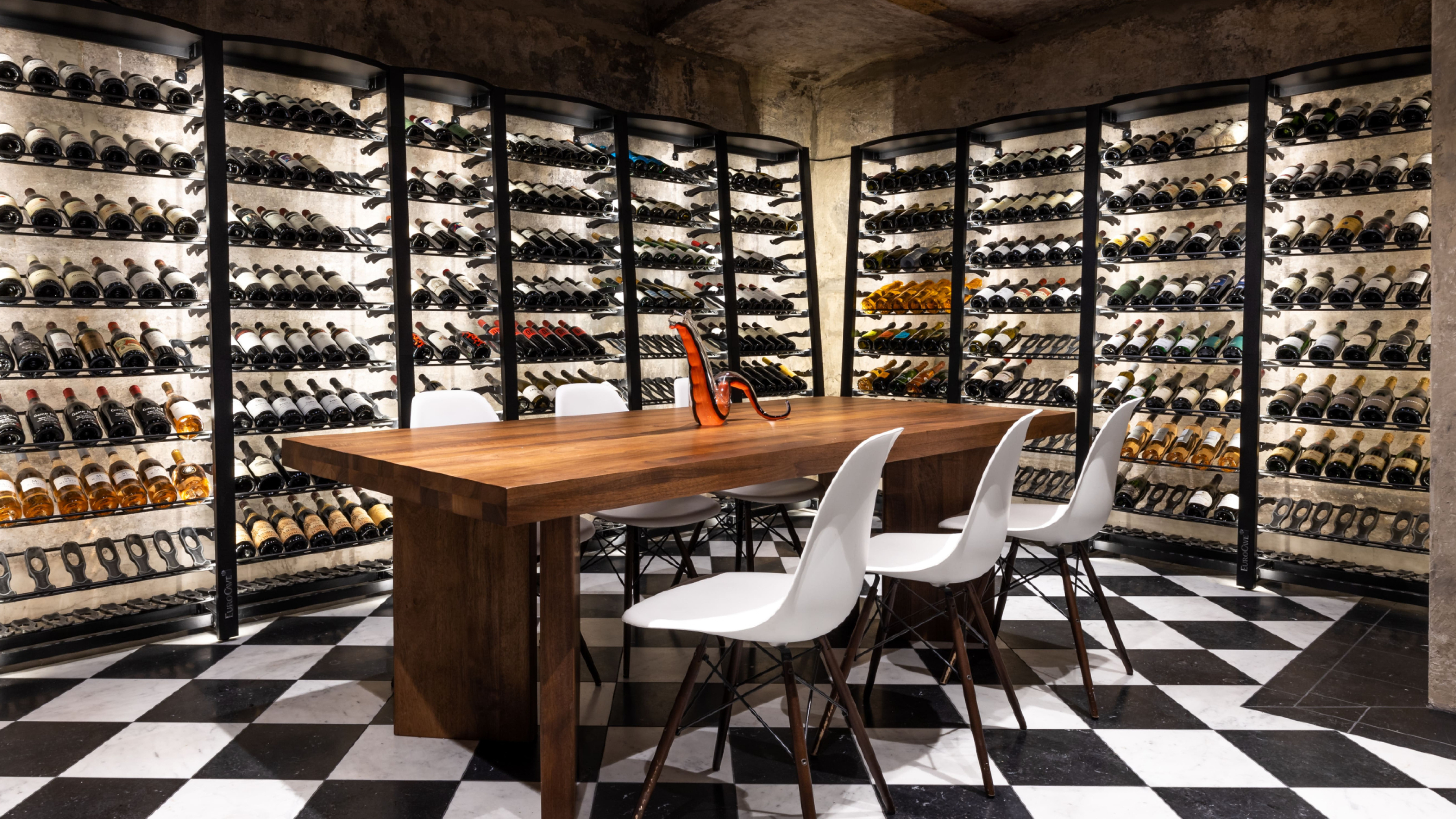 Our products in situ
Discover how our wine cabinets come to life.
An invitation to share fine wines and discover new flavours.
Air-conditioned wine areas
Renewing the air, stabilising the room temperature and humidity levels, cellar conditioners play a vital role.